News
New Silent Hill Game Could Arrive…As a Gambling Machine
Silent Hill's scary return isn't the good kind of scary we were hoping for. Get ready for Silent Hill pachinko...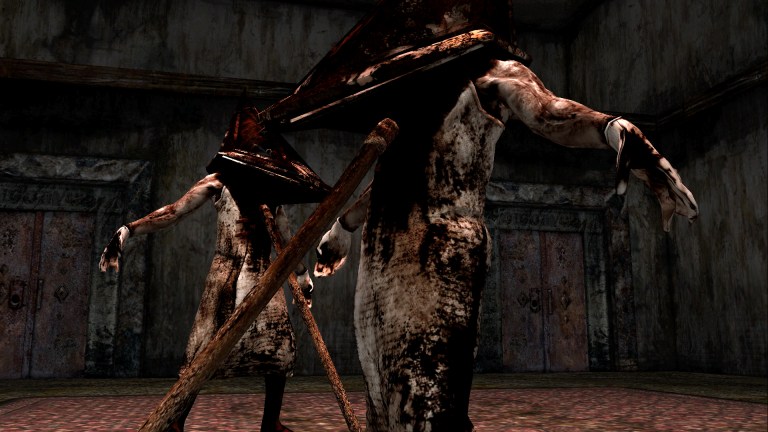 Resetera users have spotted a recent trademark application filed by Konami Digital Entertainment Co., Ltd related to the Silent Hill property. Unfortunately, it appears to have nothing to do with any video games related to the Silent Hill name. 
Instead, this trademark application references the use of the Silent Hill name in relation to "electronic gaming machines, namely, devices which accept a wager." It further clarifies the phrase electronic gaming machines as pertaining to devices such as slot machines and bingo machines that are "with or without output." It also lists gaming machines that might accept wagers. 
You can check out the full text of the patent for yourself, but the gist of it is that it seems someone wants to put the Silent Hill name on some gambling devices at some point in the future. This might not otherwise be that notable were it not for the furor that Konami generated when the publisher announced that it was commissioning the creation of Pachinko machines based on the Metal Gear series not long after the company infamously parted ways with Metal Gear creator Hideo Kojima. Kojima, of course, was also in the midst of developing a Silent Hill game of his own before his controversial departure. 
At that time, there were many jokes made about the Silent Hill series returning in the form of a slot machine. It appears those jokes might not have been far removed from the truth. 
To be clear, Konami already released a Silent Hill version of pachinko in 2015. However, that machine never made it out of Japan and was apparently only available as part of a limited run. The fact that this patent is being filed through the United States would seem to suggest that there might be some plans in place to ship Silent Hill slot machines – or a similar device – outside of Japan. 
In case you're suddenly wondering, the original Silent Hill trademark was registered in 1998 and is actually up for renewal in 2019. There's no doubt that Konami will hold onto the name, but there's some doubt concerning what they intend to do with the property in relation to future video game projects. 
We have reached out to Konami for more information regarding this trademark application and its potential uses. We'll update this piece if and when we hear back.