News
New Nintendo President Announced as Kimishima Retires
Following a short reign as Nintendo president, Tatsumi Kimishima has decided to step down.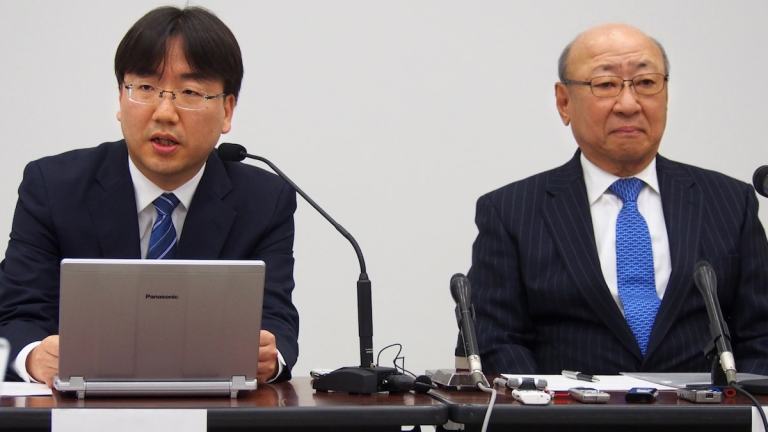 Nintendo president Tatsumi Kimishima has decided to retire after just over two years as president of the company. The company has announced that the 68-year-old Kimishima will be replaced by Pokemon Company board member Shuntaro Furukawa (46). This makes Furukawa only the sixth president in Nintendo history. 
Hiroshi Yamauchi owns the honor for the longest tenure as president. He led the company from 1949 to 2002. Kimishima, meanwhile, holds the record for shortest time as Nintendo's president. 
Kimishima took on the role of president following the death of the beloved Satoru Iwata in 2015. Nintendo reportedly expressed their interest in naming a younger president during a meeting with top shareholders. Despite his relative youth, Furukawa says that he will "balance Nintendo's traditions: originality and flexibility" and that he "grew up playing the Famicom and come(s) from that generation." He also pledged to "say what needs to be said to run the company" despite his fandom. 
Some analysts are already weighing in on the decision to name Furukawa as president, and the reception has been largely positive. Furukawa is known as a very intelligent person who is even able to speak fluent English. Some feel that trait may be especially valuable as Nintendo looks to expand even further into Western markets with the success of the Switch and its mobile titles.
That's not the only shakeup in Nintendo's management that happened recently. Nintendo of Europe boss Satoru Shibata has also decided to leave his current position in favor of a senior management role at Nintendo headquarters. There's no official word regarding who will replace him. 
While there's no indication that Nintendo asked Kimishima to step aside, this move does make sense for the company when you consider that the Switch is attracting a large number of users who don't necessarily fall into the standard Nintendo fanbase. A young president with respect for the past – but new ideas of his own – might just be able to carry the Big N into the future.