News
New Marvel Game Coming from Former Blizzard Developers
Marvel has snapped up former Hearthstone developers for an intriguing new project...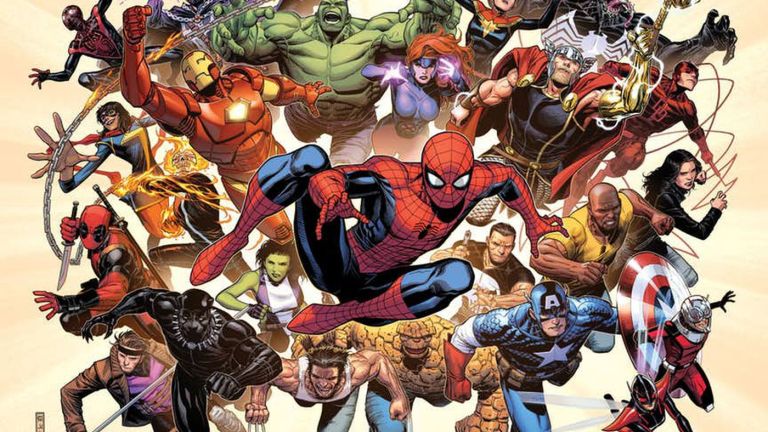 It looks like Marvel is readying a major new video game project and has enlisted a pretty impressive group of developers to develop it. The company is working with Ben Brode, who previously worked at Blizzard Entertainment and served as director on the free-to-play card-collecting mobile game Hearthstone until his departure from the company in 2018. 
Brode went on to set up a new indie studio called Second Dinner, along with Hearthstone executive producer Hamilton Chu and some other Blizzard alumni and this is the team that will now be working on a Marvel title.
Chinese tech company NetEase has invested $30 million into Second Dinner, with the studio announcing that its first game will be set in the Marvel universe. The team revealed the news in a video. Check it out below:
The game already exists in prototype form and play-testing has begun, and Second Dinner has plans to recruit new staff to push the project forward. The rather excitable current team describes the game as "sick" and "exciting." Art Director Jomaro Kindred offered this little statement:
"We are super excited to be working on a Marvel game. We've all loved this universe since we were little kids, we read the comics, we grew up with it. So if you want to be part of this experience with us at Second Dinner, let's put our twist on it and bring it to the world."
At this stage, details regarding the game itself are rather thin on the ground. It seems incredibly likely that it will be a mobile title, given that Second Dinner's official website cites "deep, satisfying games that are optimized for mobile" as the company's core focus. Marvel already has a card-collecting mobile game, though (Marvel: Battle Lines), so it'll be interesting to see what Second Dinner is cooking up.
As more news on this project comes to light, we'll be sure to let you know. In the meantime, check out all the details on the upcoming Marvel Ultimate Alliance 3 as well as everything you need to know about Avengers: Endgame.