News
New HTC Vive Doesn't Require a PC or Phone
Virtual reality without the reality of cumbersome physical hardware.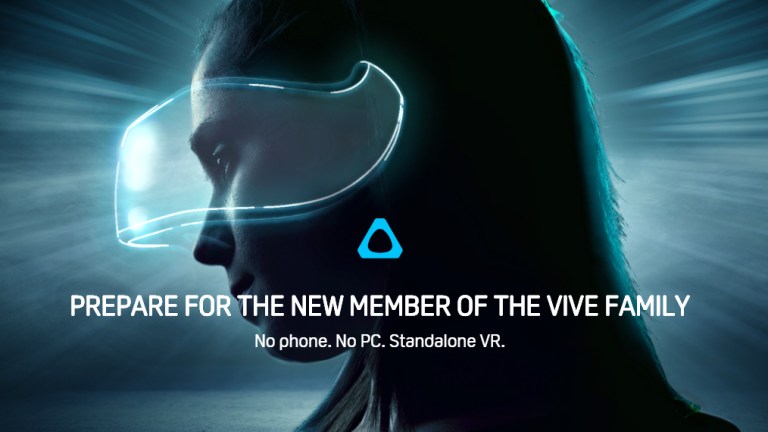 Until now, one of the biggest problems with VR technology has been finding a way to make the devices themselves accessible. HTC hopes to hurdle that barrier with the introduction of a new Vive headset that doesn't require a computer or phone. 
Details are a bit slim regarding how this device will work, but HTC has stated that all of the necessary equipment is built into the headset itself. They've also described the new device as a "lightweight" way to experience standalone VR. The device will also utilize Google's Daydream platform for its OS needs. 
Beyond that, we can only speculate as to details such as price, availability, and power. However, price and power seem to be directly related in this instance. It seems highly unlikely that this headset is as powerful as the standard HTC Vice – which requires a high-power computer and costs about $800 – given that the equipment is supposedly built-in to the headset and that HTC seems to intend for this to be an accessible VR platform. 
If this headset will indeed be a semi-affordable VR alternative, then it will also be interesting to see whether or not it can play scaled-down versions of existing Vive games or if developers will need to develop titles specifically for the platform. 
Most likely, this is HTC's take on the Samsung Gear VR device, only this headset will not even require a phone. However, that means that it will also likely be significantly less powerful than PC VR devices and significantly cheaper. 
Regardless, the idea of a VR headset that doesn't require wires or any hardware companionship is a fascinating one. While hardware constraints aren't the only thing keeping Virtual reality devices from achieving mainstream success, for those who have already taken the plunge into this bold new world, the constraints of traditional VR equipment is certainly one of the most annoying things about the technology. 
We look forward to seeing if this new headset can provide a reasonable alternative as more information about the Vive becomes available.