News
New House of the Dead Arcade Game Coming From Sega
Is it practical to move to Japan just for the arcade games? Yes.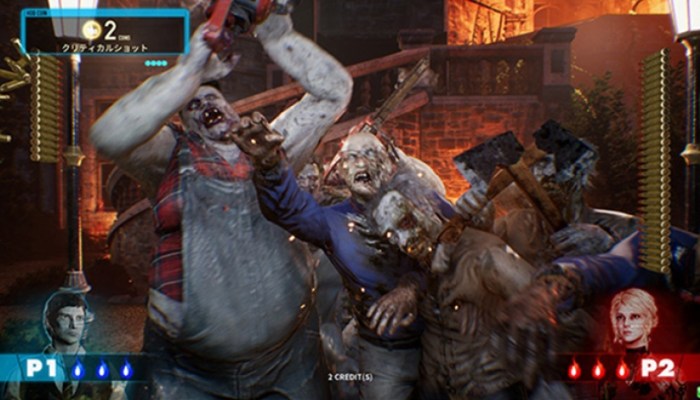 There's nothing quite like a House of the Dead arcade game. Try as they might, the many console ports of the franchise haven't been able to replicate the magic of a true House of the Dead arcade experience. 
It seems that Sega might just agree with that sentiment as they've just announced that they are developing a brand-new House of the Dead arcade game. 
It's called House of the Dead: Scarlet Dawn, and you can play it at Sega Akihabara Building 3 in Tokyo from January 19th to January 21st. Sega has not announced any plans to expand the availability of this game beyond that initial limited release. 
We hope they find a way to bring this game to a global audience, though, because it sounds fascinating. Unlike previous House of the Dead arcade titles, Scarlet Dawn's cabinet is quite the high-end production. It comes equipped with things like vibrating seats, air cannons, and onboard lights all designed to react to the actions of the player. Such effects are fairly common amongst modern arcade games, but they're certainly enhanced by the already appealing allure of the House of the Dead name. 
Scarlet Dawn's actual gameplay will also benefit from the influence of modern technology. Would-be survivors can expect to see more zombies on-screen at one time than have ever been featured in a House of the Dead game before. The exact number of zombies hasn't been confirmed, but they do seem to fill the screen quite quickly. Hopefully, players will be dealt a new arsenal of weapons to deal with this expanded army of the undead. 
If for any reason this House of the Dead game doesn't make it outside of Japan, we highly recommend that you check out the overlooked The House of the Dead: Overkill to feed your need for a House of the Dead shooter. That game's grindhouse style and b-movie presentation capitalize on the series' history of bad voice acting, questionable dialog, and general insanity. 
Of course, you can always play the brilliant typing tutor Typing of the Dead; the best way to learn to speed type while watching zombie's heads explode.