News
New Harvest Moon Game Coming to Switch, PS4, and PC
The 20th anniversary of the Harvest Moon franchise yields a bountiful crop of new titles and re-releases.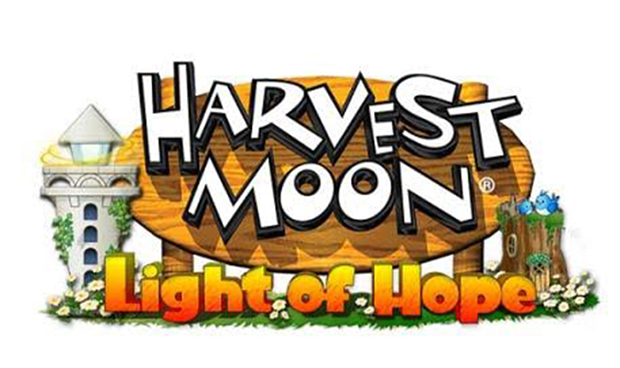 Stardew Valley may be the indy darling that stole the hearts of farm simulator fans everywhere, but Harvest Moon will always be the genre innovator that showed us just how much fun it is to plant crops, raise animals, and coerce a woman into marrying you by giving her quality crops. 
Now, a new Harvest Moon title rolls up its sleeves and enters the farm in hopes of trying to reclaim its agricultural kingdom. 
As part of their celebration of Harvest Moon's 20th anniversary, Rising Star Games and Natsume have announced Harvest Moon: Light of Hope, a new Harvest Moon adventure for PlayStation 4, Steam, and the Nintendo Switch. This marks the first time a Harvest Moon game has been released for the Switch and PC.
Light of Hope will once again allow players to build up their farm empire from scratch as they drift into a small community following a shipwreck. There, they will not only need to help rebuild the town and build a little piece of the land to call their own, but they will need to fix the local lighthouse for plot reasons that haven't been fully detailed as of yet. 
The brief description provided in the official announcement for this game's release alludes the re-appearance of Harvest Moon gameplay staples (raise a family, grow crops, make friends, etc.), but Natsume promises that Light of Hope will throw in a few new unique ideas to compliment the classic gameplay. 
"Harvest Moon: Light of Hope will set itself apart from other Harvest Moon titles with its depth, including a robust story and clear-cut goals," says Hiro Maekawa, President & CEO of Natsume.  "We set out to create an SNES-style nostalgic game with deep and meaningful characters and events, and we are excited to have our fans play it at E3 and tell us what they think!"
Yes, Harvest Moon: Light of Hope will be on display at E3 2017. We hope to learn more about the game, including its release date, at that event. 
For those interested in retro Harvest Moon experiences, Natsume has also announced that they will be re-releasing Harvest Moon: A Wonderful Life and Harvest Moon: Save the Homeland for the PlayStation 4 and Harvest Moon 64 for the Wii U. Rising Star Games will also be developing a mobile gaming app based on Harvest Moon called Harvest Moon Lil' Farmers.