News
New Footage of Cancelled Pilotwings Reboot Revealed
The best look we'll probably ever get at this promising cancelled project.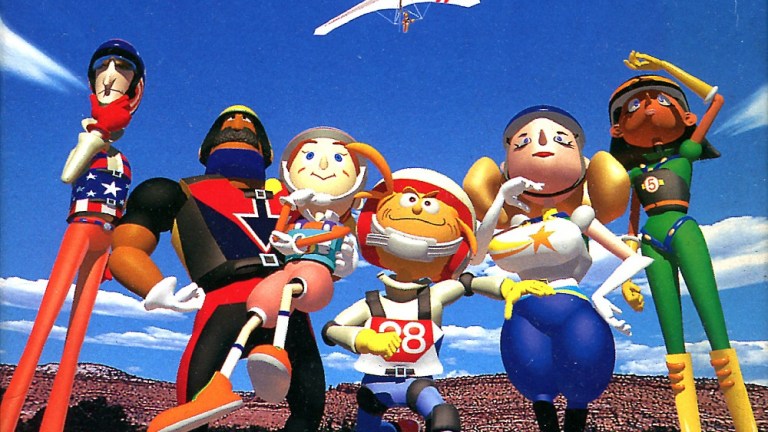 Factor 5, the studio behind Star Wars: Rogue Squadron and Indiana Jones' Greatest Adventures, once worked on a flying game for the Wii that may have become the next Pilotwings. While this project was scrapped in development, a never-before-seen trailer for the game has since emerged on YouTube. 
As noted in the video above, the found footage for this project – which was then referred to as WeFly – was only ever meant to be viewed by Factor 5 and Nintendo. What's truly remarkable about that information is that WeFly looked to be surprisingly far along in development at the time that this footage was made. This is not a series of wireframes and concept art stills. Instead, this footage shows several locations, several vehicles, fully-rendered particle effects, and the introduction of certain key gameplay concepts.
To be fair, it's clear that this was what the final game was going to look like. The level textures and certain effects were clearly not ready for prime-time. However, the game appears to have been playable and even sports some fascinating ideas that surely would have been welcome in the final game. Said ideas are highlighted by a trip to the moon which sees players operate a space shuttle and a UFO. 
As for WeFly's association with Pilotwings, it seems that the project was pitched as a kind of spiritual successor to that franchise. The footage above certainly shows that WeFly shared Pilotwings enthusiasm for aerial-based objectives. However, WeFly was going to be an open-world game that would allow players to travel between various real-world locations. A running challenge would have even asked players to take aerial photos of certain famous locations. Despite its apparent realism, the game would have also featured outlandish locations and vehicles like Santa's workshop and a flying magic carpet. 
WeFly certainly looked promising, but the development of the game was canceled when Factor 5 and the project's publisher both began to suffer from financial difficulties. Those who worked on the game recall that it was almost universally beloved by everyone involved with its development. While Factor 5 is slowly beginning to reassemble itself, there has been no indication that a completed take on this game will ever be released.