News
New Dune Video Games Coming
As Dune heads back to the big screen, Funcom is plotting some new video games for the spice-stuffed franchise.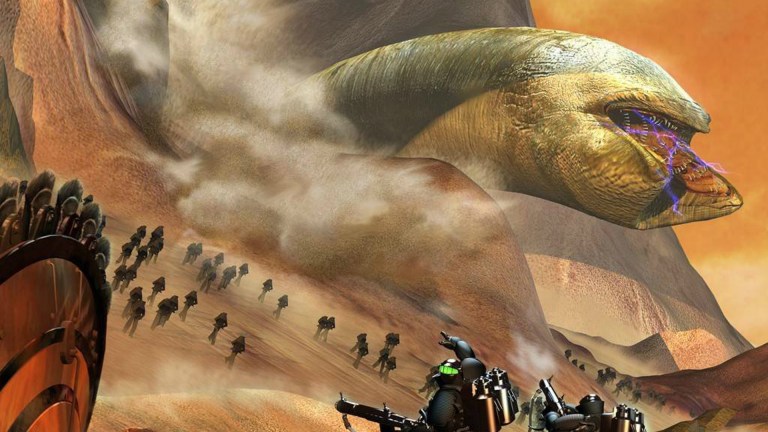 If you've been looking for something to spice up your life, here's some news that might just do the trick: there are some new video games in the Dune franchise being planned, with Legendary Entertainment and Herbert Properties LLC coming to an agreement with Funcom to breathe new life into the gaming wing of the Dune universe. (Dune-iverse?)
This news, of course, comes at a time when the Dune franchise is on the ascendancy. Blade Runner 2049 director Denis Villeneuve is in the process of bringing Frank Herbert's much loved Dune novels back to the big screen with a reboot movie that has assembled such stars as Timothee Chalamet, Oscar Isaac, Rebecca Ferguson, Charlotte Rampling, Javier Bardem, Josh Brolin, Dave Bautista, and Jason Momoa for key roles. You can read more about that movie here.
With that immense wattage of star power coming together for a Dune movie, you can see the business sense in getting some Dune video games into production at the same time and striking while the iron is hot. That's exactly what seems to be happening, with Funcom's CEO Rui Casais announcing the company's intentions with this teasing statement:
"Funcom has a strong history of working with beloved sci-fi/fantasy intellectual properties including our bestsellers Age of Conan and Conan Exiles. So many of us at Funcom, myself included, are huge fans of Frank Herbert's work and we are thrilled to have the opportunity to collaborate with Legendary to bring the iconic DUNE universe to life for gamers all over the globe."
We don't yet know when we'll next get to play a new Dune game, with no formal release dates announced, but we do know that Funcom is apparently working on multiple titles with ties to Dune. The styles, storylines, and platforms that are planned for these games are yet to be announced, and but we'll be sure to keep you posted as we hear more.