News
New Bungie Game on the Way
With a $100 million investment from Chinese game publisher NetEase, Destiny developer Bungie sets to work on its next game.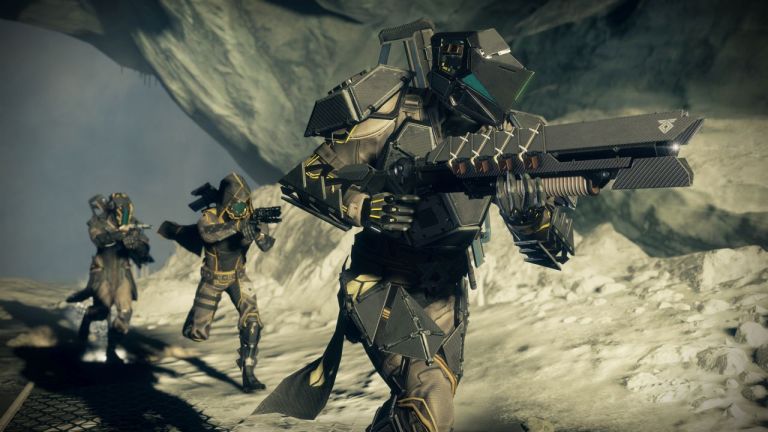 Halo and Destiny developer Bungie has received a $100 million investment from Chinese publisher NetEase to work on a new game. In a blog post, Bungie announced its partnership with NetEase, which now holds a minority stake in the studio and a seat on its board of directors. NetEase operates several online games in mainland China, including World of Warcraft, Overwatch, and StarCraft 2. 
"Today, we're excited to announce that we've entered into a new partnership with NetEase to help us explore new directions," said Bungie in the blog post. "With their industry expertise, they'll empower us to build new worlds and invite players, new and old, to join us there. They'll help us support separate teams inside Bungie to bring our newest ambitions to life."
The famed studio has been working on Destiny since at least 2010, releasing the first game in 2014 and the second last year. While the first game received a warm critical reception, Destiny 2's first year has faced a more tepid response. In fact, some fans and critics have questioned whether the franchise is dying out, as player numbers shrink. 
This fall, Bungie will release its Year Two expansion, a bigger update that will hopefully rekindle interest in the sci-fi fantasy loot shooter. Like the first Destiny's The Taken King expansion, the update is expected to bring new story content as well as multiplayer features to the game.
Bungie's new partnership with NetEase does bring into question what the studio's plans for Destiny might be beyond the game's Year Two expansion. The developer is currently part of a 10-year deal with publisher Activision to create Destiny content. That means Bungie could be working on the online shooter franchise through 2024 — unless, of course, Activision no longer finds the series a lucrative investment. 
For the time being, Bungie has reassured its fans that the NetEase deal won't interfere with the studio's continued work on Destiny. The developer's aim is instead "to become an entertainment company that sustains many worlds simultaneously – Destiny and new worlds to come."
Bungie could be revving up to work on a new game published by NetEase while continuing its work with Activision. As far as Destiny goes, Bungie has "exciting plans for the future" of the franchise. 
"If you're a player of Destiny, this news won't impact the hobby you've come to know. Destiny is an experience that will grow for many years to come," explained Bungie. "We'll continue to work with our partners at Activision to foster this global community and turn new players from all over the world into Guardians. Our commitment to that world is not diminished by this announcement. We have exciting plans for the future of the Destiny franchise, and you'll learn more about the next steps we'll take together in the weeks to come."
What a new Bungie franchise might look like remains to be seen. That said, this deal brings a new Bungie IP closer than ever.