News
New Bill Would Ban Loot Boxes and Some Microtransactions in the United States
Senator Josh Hawley has introduced a bill that targets aggressive microtransactions.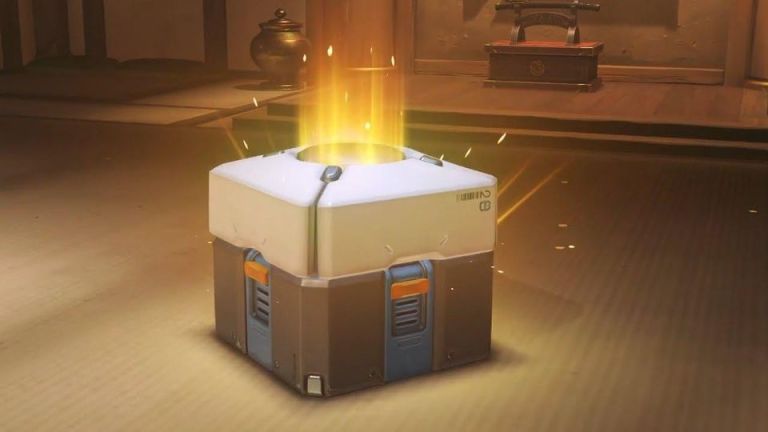 Senator Josh Hawley intends to introduce a bill to the United States Senate that would ban loot boxes and pay-to-win microtransactions in certain games released in the U.S.
The bill, called the "The Protecting Children from Abusive Games Act," is an interesting piece of legislation. Its wording suggests that it will target "games played by minors" which could theoretically suggest that it wouldn't affect games like Grand Theft Auto V which are intended for a mature audience (even if that's certainly not always the audience that plays it). Indeed, Hawley focuses quite a bit on games that specifically target kids by offering microtransactions. 
"When a game is designed for kids, game developers shouldn't be allowed to monetize addiction," says Hawley. "And when kids play games designed for adults, they should be walled off from compulsive microtransactions. Game developers who knowingly exploit children should face legal consequences."
While the exact games this bill would affect are up for debate, Hawley specifically cites Candy Crush at one point, the effect it would have isn't up for debate. We've seen similar pieces of legislation introduced in other countries where games that feature loot boxes and gameplay altering "pay-to-win" microtransactions are prohibited from offering those transactions in that country. The exact way that companies have altered their games to accommodate these new laws have varied, but loot boxes have certainly taken the biggest hit. 
Honestly, there's actually a fairly good chance this bill is passed. It's admittedly pretty smart of Hawley and his team to focus on how developers target children with microtransactions, and this bill will likely have some bi-partisan support as Hawley is a Republican and Democratic representatives have previously indicated support for similar pieces of legislation. The ESRB has also stated that they are eager to work with the Senator and anyone else who supports this initiative. 
If passed, this bill would certainly impact Activision Blizzard and EA who are still the biggest supporters and beneficiaries of microtransaction-heavy games. 
Matthew Byrd is a staff writer for Den of Geek. He spends most of his days trying to pitch deep-dive analytical pieces about Killer Klowns From Outer Space to an increasingly perturbed series of editors. You can read more of his work here or find him on Twitter at @SilverTuna014.