News
New Battlefield Game Will Release in 2018
The studio claims the release of this new title is the reason that Anthem has been delayed until 2019.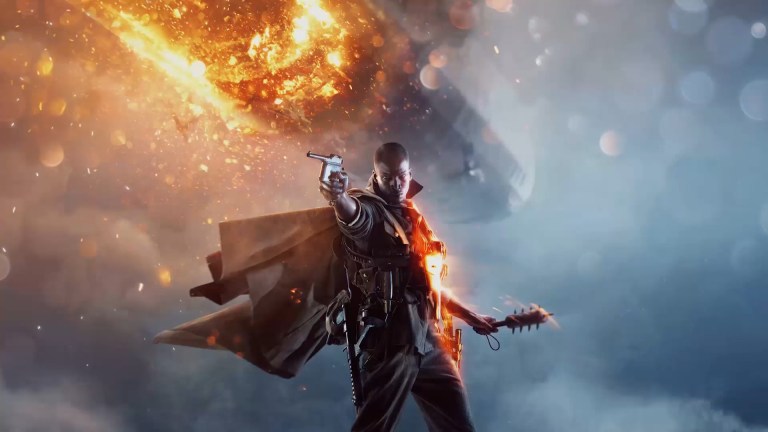 EA has announced that they plan to release a new Battlefield game in 2018.
The "announcement" actually came during EA CFO Blake Jorgensen's interview with the Wall Street Journal in which he stated that the company's decision to delay Anthem to 2019 isn't due to production delays, but rather the company's desire to release a new Battlefield game before the end of the year. 
While that isn't exactly a ceremonious announcement, this is the first time we've received official word that Battlefield will be returning this year. Previously, EA suggested that the game might go on a bit of a hiatus as they focused on the development of the Battlefront series. If there were any plans in place to delay the release of Battlefield even further, they may have been compromised by the controversy surrounding the latest Star Wars title. 
Until EA makes a more formal announcement regarding the release of the next Battlefield game, we're left to fill in some of the blanks that exist regarding some of the features of this next Battlefield title. The biggest question up in the air at the moment is "What era will the game be set in?" The last Battlefield title took the series to World War I and received quite a bit of acclaim from fans who welcomed the different – yet oddly familiar – setting. 
Given that Battlefield had a year off, it's quite possible that the team at EA Dice will decide to change up things again rather than just expand upon the World War I era they established with the last installment. However, we wouldn't completely rule out the possibility that they will develop another title that occurs during that time period given that Battlefield 1 reportedly sold quite well. 
If the next Battlefield game isn't a World War I title, then we anticipate that it will either re-visit the Vietnam era or perhaps even just return the franchise to the more modern age of combat. The Vietnam option is a particularly exciting one simply because 2004's Battlefield Vietnam was a fascinating, yet flawed, take on that controversial war.