News
Netflix May Produce Stranger Things Game Without Telltale
Telltale may be close to done, but a Netflix Stranger Things game may live on.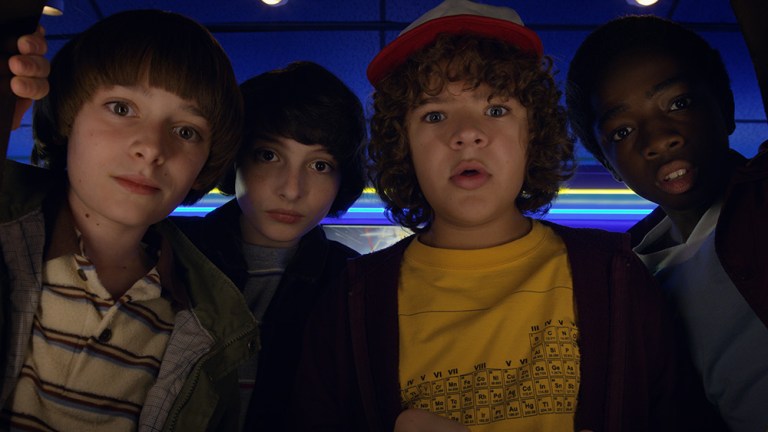 Telltale may not be in a position to make the previously promised adaptation of Stranger Things, but Netflix is apparently still looking to turn the popular series into a video game.
"We are saddened by news about Telltale Games," said Netflix in a statement to Polygon. "They developed many great games in the past and left an indelible mark in the industry. Minecraft: Story Mode is still moving forward as planned. We are in the process of evaluating other options for bringing the Stranger Things universe to life in an interactive medium."
This information helps support some of the more popular rumors that have emerged following Telltale's demise. We've already heard that the skeleton crew left behind in the wake of the Telltale layoffs are there to work on Minecraft: Story Mode (which Netflix seemingly confirms), and it was suggested that The Wolf Among Us 2 and Stranger Things had been canceled as a result of the studio's soft closure. Those both appear to be true. 
Now, we have even more reason to believe that The Walking Dead's final season will indeed not be finished (as some close to the project have suggested). We just can't believe that the reportedly 25 person crew who make up Telltale's current staff would be able to finish such a project given the apparent desperate state of the company. 
What of Stranger Things, though? Well, we've seen some small Stranger Things games in the past, but Netflix's suggestion that they're still pursuing the option to bring the "Stranger Things universe to life in an interactive medium" tends to suggest that they're probably looking to team with another developer to produce a more substantial take on the series. 
We're not sure who that might be, but we imagine that Telltale appealed to Netflix because of their "film-like" game design and the fact they were probably willing to work for cheap. It'll be interesting to see who gets the next shot at the property. 
Matthew Byrd is a staff writer for Den of Geek. He spends most of his days trying to pitch deep-dive analytical pieces about Killer Klowns From Outer Space to an increasingly perturbed series of editors. You can read more of his work here or find him on Twitter at @SilverTuna014.