News
Netflix Castlevania Creator Hints at What's to Come in Season 2
Adi Shankar is just as interested in game adaptations that don't insult fans as you are.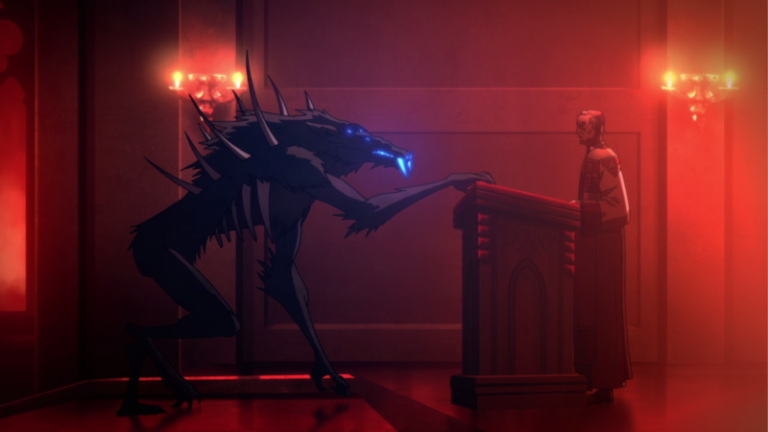 If you've enjoyed the Netflix Castlevania series as much as we did, the first person you should thank should probably be showrunner Adi Shankar. Shankar was a gamer long before he was the filmmaker behind the creation of the Bootleg Universe series and producer of films such as Dredd and The Grey. 
So when it came time to turn one of gaming's most beloved franchises into a series, Shankar knew just what was at stake.
"The harsh truth is the reason I quit the film industry and retreated to YouTube back in 2015 was because the major studios (except Marvel) blatantly didn't respect fandom," said Shankar in an interview with Nintendo Life. "They viewed us as 'the pre-existing audience who would show up opening day regardless' and I didn't want to participate in the massacre of my childhood."
Even though Shankar's heart was in the right place as it concerns the quality of his Castlevania adaptation, there were still many logistical issues to sort out. Namely, Shankar needed to secure funding.
"The plan initially was to go the Kickstarter route. I wasn't sure how big the audience for Castlevania would be, but I knew I really wanted to see it made well and I hoped others felt the same way," said Shankar. "I'd been ostracized from Hollywood, but I guess Netflix really liked what I was creating on YouTube and let us do our thing."
As for Warren Ellis' considerable contributions to the series script, Shankar cites Ellis as one of his great influences and believes that Ellis' mature and dark writing style fits his own vision "like a Power Glove."
Shankar goes on to state that Ellis has finished the script for season two of the show and, while he doesn't want to spoil what is to come, he does want fans to know that he's aware of how many stories there are to tell in this series' mythology. 
"Here's what I love about Castlevania: to me it's always been a story about multiple generations of a family," said Shankar. "It's a timeline that spans many many centuries. Making this show was a dream come true and I would love to keep making as many seasons of this as they'll allow me to."