News
Netflix Castlevania Creator Announces Assassin's Creed Anime
Adi Shankar promises to tell an original Assassin's Creed story.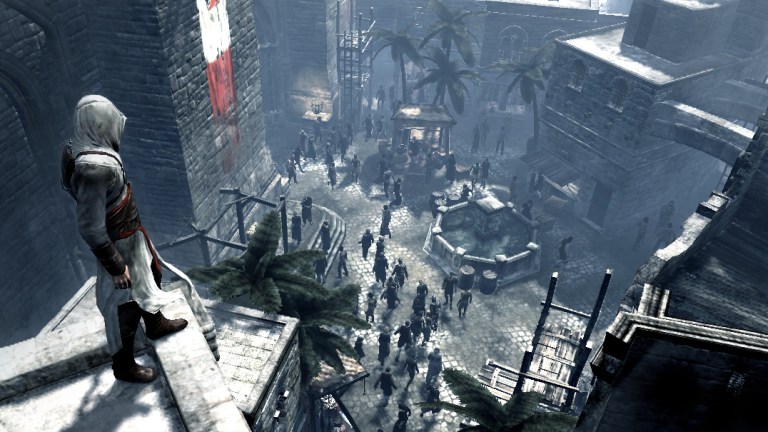 Adi Shankar, creator of the upcoming Castlevania series produced by Netflix, has announced that his next project will be an animated series based on Assassin's Creed. 
"I'm happy to let you guys know that I've selected my next project!" said Sankar on his personal Facebook page. "I played the first edition of Assassin's Creed the year I moved to Los Angeles to pursue my dream. At that moment I knew absolutely no one in the industry and could never have imagined that one day Ubisoft would ask me to take the world of Assassin's Creed and create an original story set in it as an anime series. If anyone tells you not to follow your passion in life they are wrong."
Shankar did not disclose whether or not this series will be broadcast by Netflix or whether it will be released via another format. There is also no word on a release date at this time. 
The piece of Shankar's statement that is fueling the imagination of the Assassin's Creed fanbase is the reveal that Shankar is working on an original Assassin's Creed story. While it's entirely possible that he is referring to a story that still involves popular Assassin's Creed characters and settings, the safer bet is that Shankar will be crafting an entirely new Assassin's Creed story set somewhere within the game's universe. 
As has been noted elsewhere, fans are already speculating that this anime Assassin's Creed show might finally give us the feudal Japan Assassin's Creed adventure that fans have been begging for. Another possibility is that this series could explore the world "behind the curtain" of the Assassin's Creed games and ultimately serve as kind of a Ghost in the Shell-esque sci-fi anime. 
Regardless, there's a lot of potential in a project that properly expands upon the compelling mythology of the Assassin's Creed franchise. Ultimately, the quality of Shankar's Castlevania series may raise or lower our expectations, but we have an oddly optimistic feeling that these projects could be the foundation of a new era of animated adaptations of video games that are well worth watching.