News
NES Classic Mini Returning to Stores in June
Did you miss out on the NES Classic Mini on its initial release? Then there's good news - Nintendo's putting out some more of them...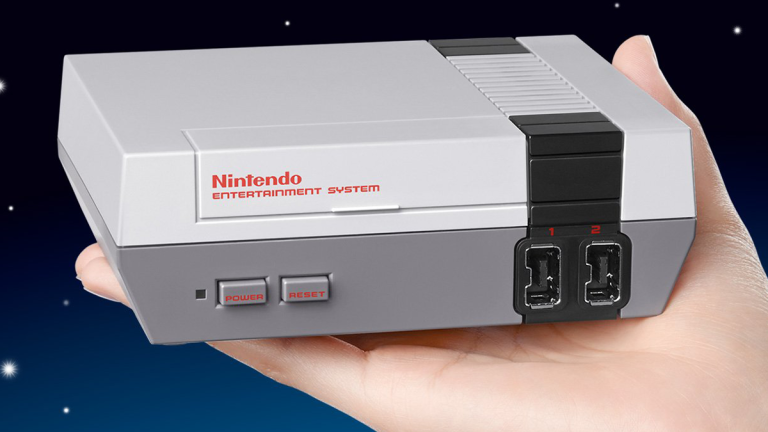 When the NES Classic Mini first launched in November 2016, it sparked a clamor of interest from gamers with nostalgia for Nintendo's original 8-bit console. The miniature system, which could plug into a modern TV and came pre-loaded with 30 games, soon sold out – and as anyone who tried to acquire one on eBay soon found out, the after-market prices quickly rocketed.
If you missed out the first time around, though, Nintendo are providing a second opportunity to snap one up. Earlier today, Nintendo of America announced via Twitter that the NES Classic Mini is set for a re-launch on the 29th June. As ever, Nintendo hasn't disclosed how many additional units it's putting out, and at the time of writing, we don't yet know whether it'll hit European shelves or whether the re-release is confined to the US.
Nintendo seemed unsure, at least for a while, whether they'd release more NES Classic Minis, despite the clear demand for the system. But with SNES Classic Mini reportedly selling somewhere north of 5m units worldwide, we can see why the Japanese giant's finally decided to take the plunge.
If the boxy, western version of the NES isn't really your thing, then here's something else to consider: Japan's also getting a second version of the Famicom Mini later this year. This isn't just a straight re-release, either. It's planned to commemorate the 50th anniversary of Weekly Shonen Jump, the chunky manga anthology magazine that is a staple of Japanese pop culture.
As such, the Jump Famicom Mini (as we're dubbing it) will come pre-loaded with 20 games based on popular manga that graced the magazine's pages. You won't necessarily recognise all the titles, but here are some of the familiar ones to most western audiences: Dragon Quest, Dragon Ball Z, Fist Of The North Star, and Saint Seya. To add a bit of extra 50th anniversary bling, the Jump Famicom Mini will also be sprayed gold. 
Here's a look at the console and the games it has to offer. Admittedly, these are licensed games (so a lot of them aren't what you'd call classics) and some feature copious chunks of Japanese text. But then again, just look at that gold console. Look at the gorgous box, which looks exactly like a copy of Jump. What we're saying is, we really want one.