News
Neo-Geo Retro Mini Console: Games, Release Date, Price, and More
SNK has finally revealed the design and first details of its own retro console.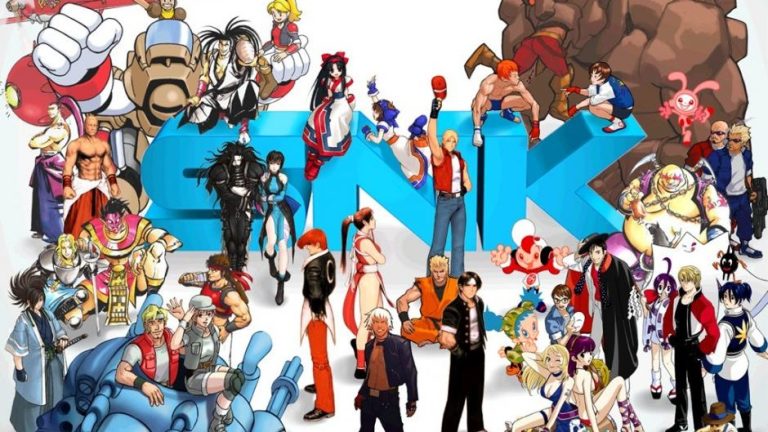 SNK has announced more information about the Neo Geo Mini that they teased last month. 
A post on the SNK Facebook page reveals that the Neo Geo Mini is designed to resemble a classic SNK arcade cabinet. The device even features a 3.5 inch LCD screen that allows it to serve as a portable gaming device of sorts. However, the Mini is seemingly designed to primarily serve as a miniature retro console. It features an HDMI port, headphone jack, two controller ports, and other such niceties that will allow it to easily connect to modern televisions. 
The console will ship with 40-preloaded classic SNK games, but there's no word on exactly which games will be included. However, the promotional images used to showcase the design of the console suggest that Metal Slug and The King of Fighters will appear on the console in some capacity. They also showcase the various designs of the device that will be released across all regions. For instance, Japanese gamers will enjoy a black, white, and red color scheme while other regions will receive a black, white, and blue model. 
There's still no word on the Neo Geo Mini's price, release date, or exact roster of included games, but SNK has stated they will reveal that information via future announcements. 
As the Neo Geo Mini is being referred to as a console, then it is technically SNK's first console since the '90s. Granted, it doesn't seem like it will play any new games, but its still the most significant piece of hardware the company has released in quite some time. 
Software-wise, though, SNK should have no trouble finding enough games to populate the promised roster of 40 titles. The company's back catalog is filled with several classic action games and some of the best 2D fighters ever made. While we can't quite rattle off 40 instant classics from SNK, we feel confident saying that this device's final list of included games will contain several titles that are worthy of that description.