News
Naughty Dog's Neil Druckmann Hints at His Next Story
Neil Druckmann is teasing his next video game story. The only question is: what game is the story for?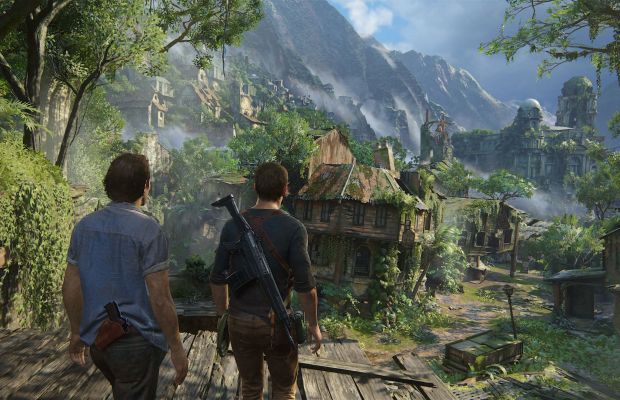 In a recent interview with The Frame, Naughty Dog creative director Neil Druckmann dropped some fascinating hints regarding what he and the team may be working on next. 
When Druckmann was questioned about his tendency to write stories that revolve around the theme of characters attempting to or wishing to alter their past in some way, Druckmann noted that the interviewer had noticed a theme that perhaps even Druckmann had not. However, Druckmann then commented that it was interesting he would bring that theme up as it made him "think about the story I'm working on right now; (that theme is) definitely there." 
Druckmann went on to say that "I think a lot of times because I think about myself or other human beings and what are the events that have shaped us? What are kind of the choices that have defined who we are and have led us to this place?"  
It's clear from the interview that Druckmann does seem to be fascinated with the idea of writing a story that directly deals with the concept of a character or characters trying to wrestle with the concept of everything happening for a reason. While it's worth noting that Druckmann doubles as an accomplished screenwriter and author when he's not writing Naughty Dog games, he has spent the last few years devoting most of his efforts to writing Naughty Dog stories. 
That being the case, this tidbit regarding Druckmann's next story is sure to pique the curiosity of any Naughty Dog fan. Since we know that Naughty Dog is officially done with the Uncharted franchise as far as a full-fledged sequel goes, this would seem to indicate that Druckmann could be referring to the rumored The Last of Us sequel or perhaps even an entirely new franchise based around such a concept. There's also a possibility that Druckmann could be referring to an Uncharted 4 story DLC, though rumors seem to indicate that they are focused on something else at this time. 
We hope to bring you more about Naughty Dog's next project as additional information becomes available.