News
Naraka: Bladepoint – Trailer and Release Date
Naraka: Bladepoint is a melee multiplayer title with some fascinating ideas.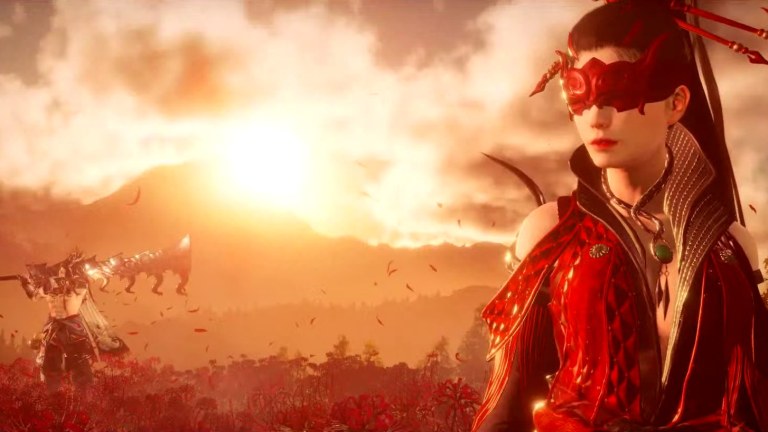 Naraka: Bladepoint looked like one of the more interesting titles show at the Game Awards 2019, and everything we've learned about the game since its reveal has only raised our interest in this project.
While it's not made entirely clear in the game's trailer, Naraka is actually a melee multiplayer title. According to developer 24 Entertainment, it's essentially a fighting game that defies the conventions of the genre when it comes to classic concepts like moving and blocking. 
What, exactly, that means is slowly being revealed, but we do know that Naraka will not feature a traditional block button. Instead, it sounds like defending yourself will be based more on moving out of the way of attacks and parrying incoming blows. The studios has stated that players will "feel every attack and utilize everything in their skillset and armoury to achieve victory." That would seem to suggest to us that the idea is that you won't just be able to spam your defensive abilities and exploit similar mechanics, but again, we're still waiting to see a gameplay breakdown that elaborates on what this all really means. 
Interestingly, Naraka will also feature a kind of free movement system that will allow players to use a grappling hook and other devices to explore large environments. We do get a glimpse of this in the trailer, and it's honestly that aspect of the action that led us to believe this would be more of a PvE experience. We're not sure how large these maps really are, but the idea of players doing battle in a larger arena that allows for more chances to escape and maneuver is (theoretically) exciting.
It remains to be seen whether 24 can make good on all of these promises, but between this and Ninja Theory's Bleeding Edge, we're certainly excited to see some more melee-focused multiplayer games on the horizon. It's also nice to see titles like this, Sekiro, and Ghost of Tsushima utilize this historical style after it felt like we went a long time without getting a lot of notable games based on this general era. 
Naraka: Bladepoint is currently listed on Steam as a game coming in 2020, so we'll bring you more information about the title as it nears that release date. 
Matthew Byrd is a staff writer for Den of Geek. He spends most of his days trying to pitch deep-dive analytical pieces about Killer Klowns From Outer Space to an increasingly perturbed series of editors. You can read more of his work here or find him on Twitter at @SilverTuna014.