News
MVP Baseball 2005 Is Still The Greatest Baseball Game of All Time
It's been over a decade and few sports games have made an impact like MVP Baseball.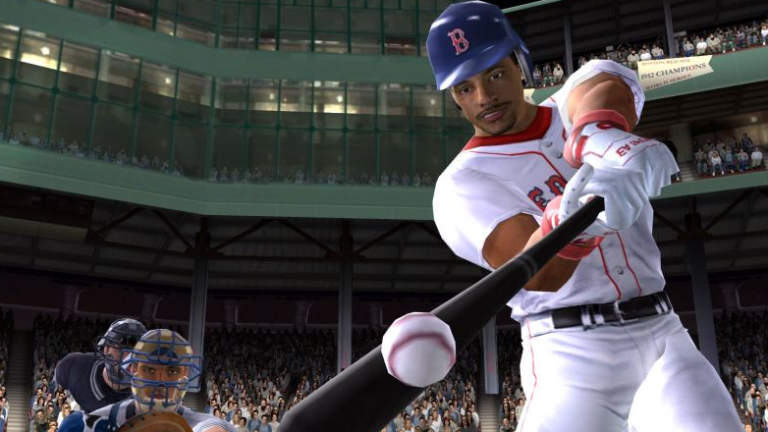 The jump from the 64-bit systems of the '90s to the 128-bit systems of the early-aughts was unprecedented. It allowed for some of the most significant growth in gaming history, from graphics to gameplay to content. And in the world of sports games, no franchise better utilized this new potential than MVP Baseball. A series that produced one of the best sports games ever: MVP Baseball 2005.
The EA Sports series actually began with Triple Play Baseball '97. A solid — but not transformative — series which lasted until 2003, when EA rebranded it as MVP Baseball. The '03 and '04 versions of the game were major steps forward for EA — and for baseball games, in general. But MVP Baseball 2005 offered a level of depth and polish that, to date, is unmatched in sports games.
Watch the video below or read on for more on MVP Baseball 2005!
MVP Baseball eschewed gimmick for a series of perfect, timing-based systems. The game also offered the deepest franchise mode across all sports games, giving gamers full control over MLB clubs and their primary minor-league affiliates.
Add a pitching and hitting minigame that were as addicting as any iOS game, and MVP '05 had unlimited hours of playability. Unfortunately, gaming politics prevented EA from continuing its MLB franchise.
In 2005, EA Sports acquired exclusive rights to publish NFL games, starting with the 2006 season. This was largely seen as a move against 2K Games, at the time EA's biggest sports gaming competition. 2K swiftly retaliated by acquiring exclusive third-party publishing rights for all MLB-affiliated games. And so, starting with the 2006 season, Major League Baseball 2K6 was the only multi-platform baseball title.
2K's series was never met with critical acclaim, though, and was cancelled after the 2013 season. Meanwhile, EA's "MVP" series was rebranded as a college baseball sim for two seasons. But poor sales caused it to fold after the 2007 season.
To date, the only realistic MLB simulation on the market is Sony's excellent MLB: The Show series. While The Show is great, it's hard to imagine it ever matching MVP's legacy. 2K's agreement with MLB supposedly ran out in 2013, inspiring Internet rumors that EA could rekindle its franchise. The developer has done little to confirm — or deny — that they'll be remaking MVP in the near future. Until that day (hopefully) happens, all we have are memories — and a bunch of used copies of "MVP" on Amazon.