News
Mutant Year Zero: Road to Eden – Trailer, Release Date, and Everything We Know
Mutant Year Zero: Road to Eden is the most exciting game you've probably never heard of.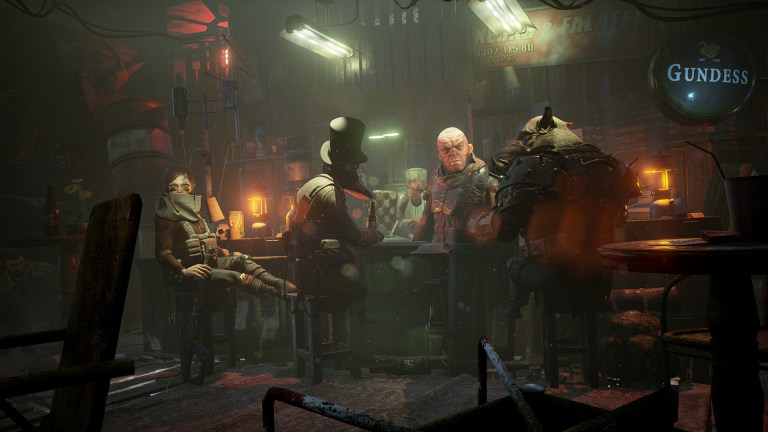 Developed by The Bearded Ladies – a relatively young studio that's staff has worked on games like Payday and the Hitman series – Mutant Year Zero is based on a Sweedish pen and paper role-playing series called Mutant. If you're not familiar with that particular series, don't be alarmed. The only names you really have to know to gauge your excitement towards this game are Fallout, XCOM, Mass Effect, and…err…Howard the Duck. 
See, Mutant Year Zero is structured similarly to an RPG like Mass Effect. You control a small group of wanderers based out of a kind of apocalyptic safe haven known as the Ark. The Ark is basically a loose collection of poorly made buildings, but it serves as your party's hub and the place where they can accept quests and make certain character improvements. The area around Ark is known simply as the Zone. As you might imagine, the Zone is full of various baddies, but it's also the home of some side characters with their own stories who can join your party under certain circumstances. It's also the place where you can find resources that will then be used to visually and mechanically improve aspects of Ark. 
So far, so RPG, but one of the ways that Mutant Year Zero distinguishes itself is through the use of an XCOM-like battle system. Unlike XCOM which drops you into a battlefield, battles in Mutant Year Zero happen organically as you explore the world. This puts a bit of a twist on the formula as it gives you much more freedom concerning things like positioning as there are fewer invisible walls locking you into a certain area. You'll even be able to run away from a battle entirely. The battle system itself shares many mechanics with XCOM (two-pronged movement systems, the ability to go into overwatch, etc.) but distinguishes itself in several neat ways. 
Here's everything we know about Mutant Year Zero: Road to Eden. 
Mutant Year Zero: Road to Eden News
Check out the release date trailer for Mutant Year Zero which comes to us straight from the floor of Gamescom 2018. 
Mutant Year Zero: Road to Eden Trailer
This new gameplay video for Mutant Year Zero: Road to Eden suggests that this relatively obscure title might end up becoming 2018's sleeper hit of the year. 
Mutant Year Zero: Road to Eden Release Date
Mutant year Zero: Road to Eden will be released on December 4th for Xbox One, PC, and PS4.