News
Motorstorm Team Creating an "Unexpected" Sci-fi Game at New Studio
Former designers behind Motorstorm and Driveclub have set up a new studio to make an "unexpected" sci-fi game...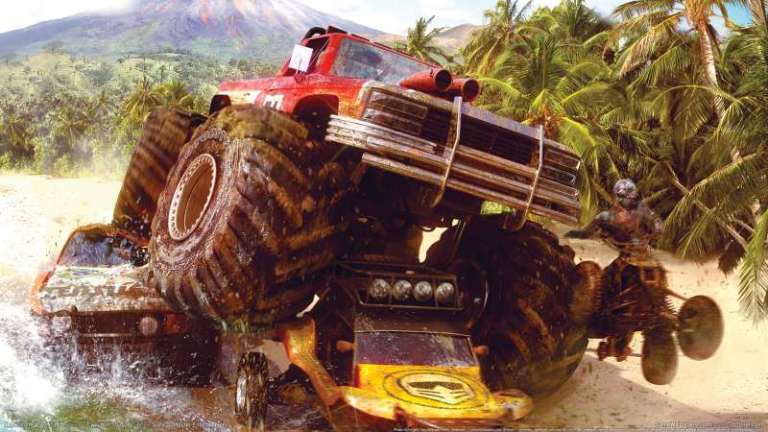 If you loved Motorstorm and Driveclub, then the formation of a new studio in the UK may be of interest to you – though intriguingly, the new firm says its first offering won't be a driving game…
Formally unveiled yesterday, Wushu Studios was recently founded in Liverpool by the former lead developers behind the Motorstorm and Driveclub franchises, and its aim is to create "games with interesting mechanics and unique concepts."
Also on on board is Alex Figini, a concept artist formerly of BioWare, where he worked on the hit Mass Effect 3. Together, the new studio's working on what it described as a "tantalizing and unexpected take" on a sci-fi game. Beyond that, the project remains under wraps, though the studio's press release does add that it's built a prototype in Unreal Engine 4, and that the internal reaction to it has been "extremely positive."
"We firmly believed in the idea that our initial concepts needed to be gamepad experiences as quickly as possible, so we turned to Unreal Engine for its amazing rapid prototyping capabilities," writes studio boss Alan McDermott in the release. "This approach has helped us figure out which of our concepts would allow us to flex our creative muscle most. It's definitely not what people will be expecting to see from us; it's absolutely not a racing game!"
That's pretty coy, we're sure you'll agree. With work only beginning on the mystery game in September last year, it may be some time before we hear more; as we get more information, though, we'll be sure to pass it along.