News
Mortal Kombat, Super Mario Kart, and More Inducted Into Video Game Hall of Fame
The latest round of video game Hall of Fame inductees includes Mortal Kombat, Super Mario Kart, and a couple of surprises.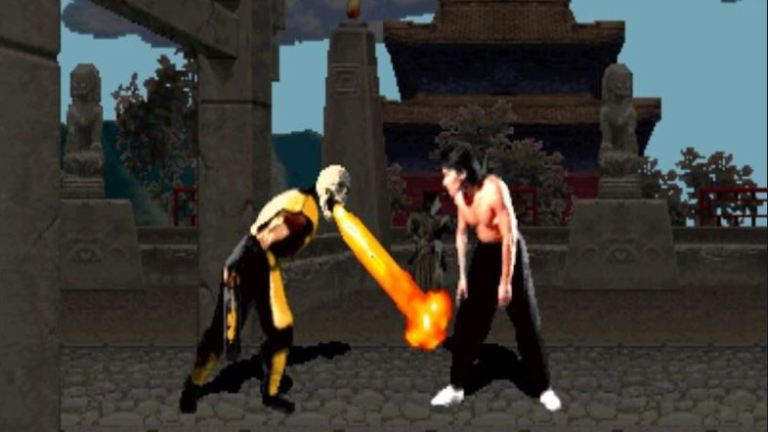 Mortal Kombat, Super Mario Kart, Microsoft Solitaire, and Colossal Cave Adventure are the latest inductees into the Video Game Hall of Fame. 
Mortal Kombat is the debatable highlight of this particular class. While some will (rightfully) argue that the original Mortal Kombat isn't as smooth or deep as some of its genre competition at the time, Mortal Kombat's extreme violence helped kickstart a debate that only made the game more popular. Besides, as representatives from the Video Game Hall of Fame point out, Mortal Kombat's legacy is more about the wonderful cast of characters it introduced and the incredible world it laid the foundation for. 
Super Mario Kart is probably the second most obvious candidate. It's sometimes easy to forget how popular Mario Kart really is (it regularly ranks among the best-selling games on every Nintendo platform that features a new installment), and the series established Nintendo's ability to create effective spin-offs and other downright weird projects. 
Microsoft Solitaire is the most welcome surprise of this class. Solitaire is the game that nearly everyone who owned a Windows PC in the '90s (and beyond) have played at some point. It's not only the definition of a gateway game and helped make Windows and Microsoft even more popular, but it helped many people wander into the wonderful world of PC gaming. 
Colossal Cave Adventure serves as the most obscure entry of the bunch. This 1974 title was one of the first notable fantasy games and a pioneer in the text adventure genre. While other games were more innovative and daring, Colossal Cave Adventure was certainly one of the first of its kind. It joins its fellow inductees in this class as well as previous inductees Doom, Pac-Man, Pong, Super Mario Bros. Tetris, World of Warcraft, The Legend of Zelda, The Oregon Trail, The Sims, Sonic the Hedgehog, Space Invaders, Grand Theft Auto III, Pokemon Red and Green, Street Fighter II, Donkey Kong, Halo: Combat Evolved, John Madden Football, Tomb Raider, Final Fantasy VII, and Spacewar! 
While some have questioned whether or not the Video Game Hall of Fame should be taken as the definitive authority on this subject, they've stared some interesting discussions with their nominees and inductees. Those discussions are sure to continue as games like Half-Life, Myst, and Dance Dance Revolution remain out of the Hall of Fame despite the fact that they were all on the shortlist of nominees this year and have been referenced in the past.  
Matthew Byrd is a staff writer for Den of Geek. He spends most of his days trying to pitch deep-dive analytical pieces about Killer Klowns From Outer Space to an increasingly perturbed series of editors. You can read more of his work here or find him on Twitter at @SilverTuna014.