News
Mortal Kombat 11 Update Adds Co-Op Raids to the Game
Raids are coming to Mortal Kombat 11 as part of an exciting new update.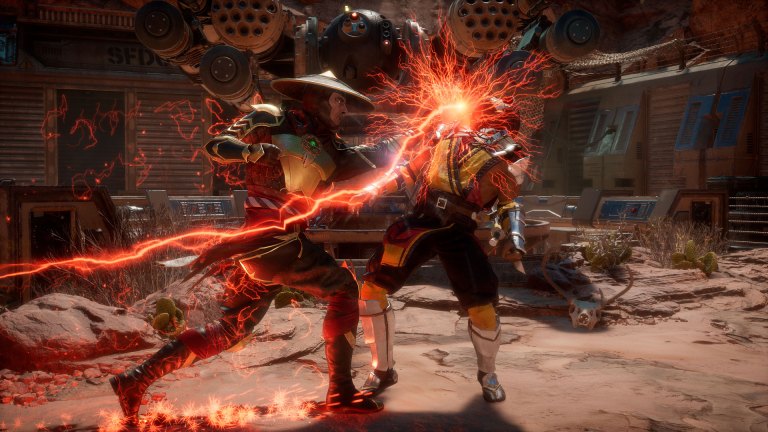 Mortal Kombat 11 is getting a very surprising co-op raid mode as part of the game's next patch. 
How will that even work? Well, as revealed during the latest Kombat Kast, these raids will see three players team up to take on the same boss. Every player participating in the raid will fight the boss at the same time in what appears to be a 1v1 battle, but the boss' health bar will actually be shared across all three fights. All three participants will need to work together to whittle down the boss' health bar to zero before their shared pool of three lives runs out. 
What's interesting about this mode is how it encourages teamwork. For instance, raiding fighters will be able to participate in challenges that either reward player buffs of boss debuffs upon successful completion. Since these challenges must be completed by all players within a certain timeframe, though, every participant is encouraged to work together in order to do their part to complete the challenges on time. 
On top of that, the MK 11 team says that players will need to make sure that they go into a fight properly equipped for the battle in order to raise their chances of successfully completing it. It's not clear exactly how that will work in terms of what optimizations bosses will require, but anyone who has raided in games like World of Warcraft or Destiny will probably have an idea of how this part of the process will work. 
We don't often see cooperative modes like this in fighting games, but the concept feels like something that could work relatively well. It's really going to come down to whether or not the design of these bosses is interesting enough to truly encourage cooperation and pre-raid planning. We'd also love to see mini story-based raids in the future kind of like what we see in more traditional raids. 
Regardless, MK 11 has certainly enjoyed quite a few content updates since it launched earlier this year. The Joker and The Terminator are even set to join the game's roster in the near future. 
Matthew Byrd is a staff writer for Den of Geek. He spends most of his days trying to pitch deep-dive analytical pieces about Killer Klowns From Outer Space to an increasingly perturbed series of editors. You can read more of his work here or find him on Twitter at @SilverTuna014.