News
Mortal Kombat 11: Terminator Gameplay Trailer Revealed
The Mortal Kombat 11 version of the Terminator does not disappoint. Check out this amazing gameplay trailer: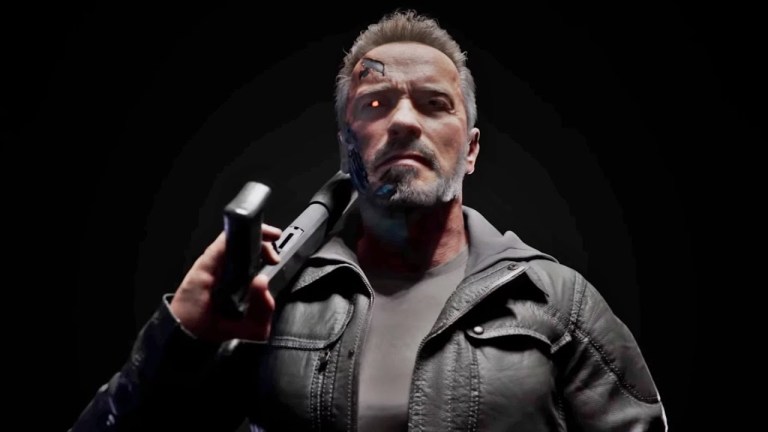 We knew that the Terminator was coming to Mortal Kombat 11, but our first look at the character in action comes as quite a pleasant surprise. 
Recently, NeathRealm released a patch for Mortal Kombat 11 (the one that features the game's new team raid mode). Players soon discovered that the patch added Terminator "konsumables" to the game which allows players to call the Terminator for help during combat. Given that these items were relatively well-hidden in the game, some people speculated that they weren't actually supposed to be seeing them quite yet.  
Those who did find them had some concerns regarding what they saw. Not only did the Terminator's moveset appear to be somewhat generic, but the animation of his actions also felt off. Fans started to worry that this version of the character wouldn't live up to their expectations. 
Perhaps in response to those worries (or as part of a planned release that happened to double as fortunate timing), Netherrealm decided to release an official video that showcases the Terminator's full in-game moves and even his fatality. 
This official video is a tremendous improvement over what came before. In it, we see the Terminator utilize some hard-hitting moves as well as some help from the T2 shotgun in order to absolutely devastating his opponents. He can even turn into the T-800 robot frame in order to seemingly dodge incoming attacks, and his fatality sends foes to the future where they are destroyed by the robot army. It's great stuff. 
While we don't know if the new Terminator film will live up to lofty expectations, it's nice to see that the MK 11 version of the character certainly seems to be a worthwhile addition to the game's roster. 
Matthew Byrd is a staff writer for Den of Geek. He spends most of his days trying to pitch deep-dive analytical pieces about Killer Klowns From Outer Space to an increasingly perturbed series of editors. You can read more of his work here or find him on Twitter at @SilverTuna014.