News
Mortal Kombat 11 Reveal Live Stream
Watch all of the big Mortal Kombat 11 announcements right here! New characters, features, fatalities, and much more...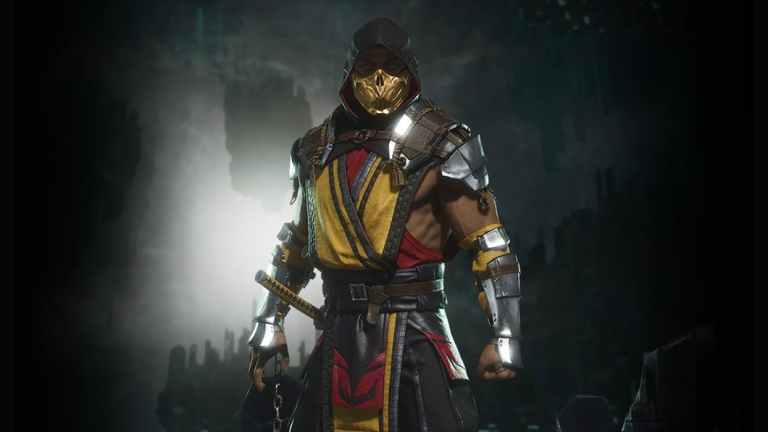 Mortal Kombat 11 made an explosive debut at The Game Awards last month with an epic trailer that depicted how different eras of the franchise would collide in one brutal fight for survival. While we learned that Raiden, Shao Khan, and at least two versions of Scorpion will appear in the Mortal Kombat 11, there's still plenty we don't know about the year's most highly-anticipated fighting game. Luckily, we won't have to wait too long to learn all the details. 
NetherRealm Studios is hosting a gameplay reveal event on Thursday, Jan. 17 at 1:30 pm ET. This is when the developer will unveil the full scope of the game, including the newest gameplay features, characters, and perhaps even a few new fatalities! Most importantly, we'll get to learn way more about the game's Custom Character Variations, which will give players "unprecedented control to customize the fighters," according to NetherRealm. (We assume the customization options will be somewhat similar to those featured in Injustice 2.)
The developer will be streaming the event on Twitch. You can watch all the big announcements along with us by tuning into the live stream below:
The last installment in the Mortal Kombat series, Mortal Kombat X, saw several factions at war with each other over dominance of Outworld in the aftermath of Shao Khan's defeat. As expected, Earthrealm is threatened and the heroes have to stop Kotal Khan, Mileena, and a resurrected Shinnok from bringing about the annihilation of the planet. It remains to be seen how Mortal Kombat 11 will pick up the loose threads.
Mortal Kombat 11 will arrive on April 23 for PlayStation 4, Xbox One, Nintendo Switch, and PC. You can also pre-order the game now. for access to the Shao Kahn DLC as well as a private beta that will be held in March for PS4 and XBO.
We'll keep you updated as we learn more. In the meantime, check out our Mortal Kombat character ranking!
John Saavedra is an associate editor at Den of Geek. Read more of his work here. Follow him on Twitter @johnsjr9.