News
Mortal Kombat 11: Characters, Release Date, Trailer, and News
What you need to know about Mortal Kombat 11, including latest news, release date, trailers, characters, and more!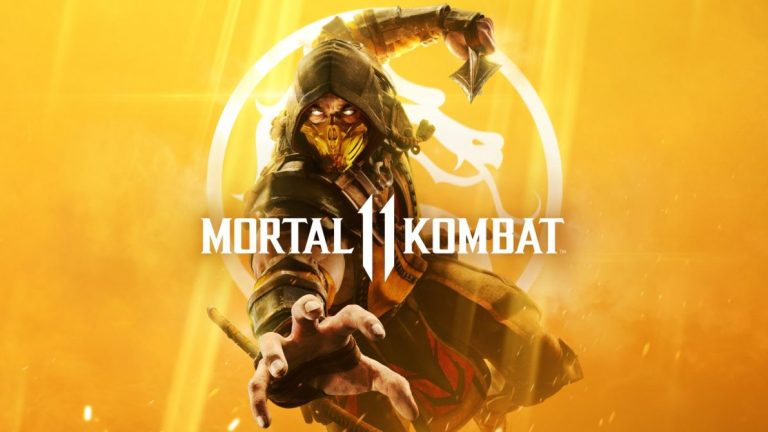 Things got a bit crazy the last time we visited the world of Mortal Kombat. Raiden traveled back in time to prevent Shao Kahn from ruling the multiverse. Next thing you know, Raiden's an asshole, Liu Kang and Kitana rule Hell, Scorpion's a human again, Johnny Cage is immortal, and there are movie aliens and slasher villains running amok. It's been about three years since Mortal Kombat X, which means it's about time for a sequel. 
Mortal Kombat 11 picks up where the last installment left off, promising even more brutal fights, a dark story, and perhaps a few different versions of our favorite characters. For now, here's everything we know about the next Mortal Kombat game:
Mortal Kombat 11 Trailers
Mortal Kombat 11 is only a few days away. Here's a new trailer to celebrate:
Check out Shao Kahn kicking ass below:
Here's a trailer that focuses on the time travel element of the game. Come for the plot details, stay for the scenes of Johnny Cage arguing with himself:
Further Reading: Mortal Kombat Timeline Explained
The Mortal Kombat 11 story trailer catches us up on the plot of this gory, timey-wimey sequel. Watch it below:
At the January 17 reveal showcase, NetherRealm gave us these beauties. First, the Gameplay Reveal Trailer.
Next up, Fatality Montage!
Finally, here's the announcement trailer that debuted during The Game Awards:
Further Reading: Mortal Kombat Team Wants to Make a Marvel vs. DC Game
Mortal Kombat 11 Release Date
Mortal Kombat 11 arrives on April 23. It's coming to PlayStation 4, Xbox One, Nintendo Switch, and PC. 
Mortal Kombat 11 Characters
Officially Confirmed
Baraka
Cassie Cage
D'vorah
Erron Black
Geras
Jade
Jacqui Briggs
Johnny Cage
Kabal
Kano
Kitana
Kotal Khan
Kung Lao
Kronika
Liu Kang
Noob Saibot
Raiden
Scorpion
Shang Tsung
Shao Khan
Skarlet
Sonya Blade
Sub-Zero
Further Reading: Mortal Kombat Character Ranked
Mortal Kombat 11 Gameplay
Mortal Kombat 11 mostly picks up on what Mortal Kombat X gave us, with a little taste of Injustice 2. The interactive backgrounds remain, allowing players to shove an opponent's head through a nearby spike or pick up a chainsaw and go to town.
The X-Rays are gone as supers and are replaced with Fatal Blows. Fatal Blows are more like the Rage Arts in Tekken 7 in that they're only available if your character has low health. They do the same kind of "that seriously should just kill them" damage mini-cutscene, but without the x-ray aspect.
Further Reading: The Definitive Guide to Mortal Kombat's Secret Characters
The game includes "Flawless Block," which appears to be a parry/counter system.
The variations return from the last game, only this time you're able to customize the appearance of your fighters. Also, much like Injustice 2, you can mess around with the AI of your customized fighters if the computer is controlling them.
Check back for more news on Mortal Kombat 11!
Gavin Jasper writes for Den of Geek and has his fingers crossed for Mokap's return. Read his other articles here and follow him on Twitter @Gavin4L