News
Mortal Kombat 11 Characters Reportedly Leaked
Steam's achievements page for Mortal Kombat 11 might have leaked what other characters will appear in the game.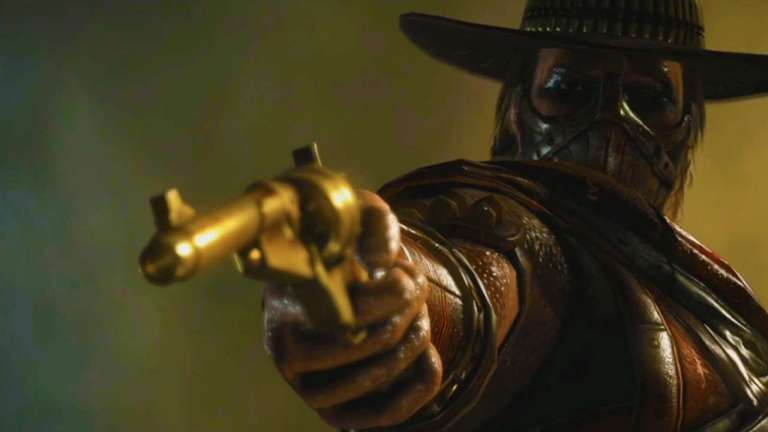 One of the fun parts of a new fighting game is trying to decipher the roster as the developer gradually releases official info. Sometimes characters are leaked on a website's source code. Maybe a voice actor spills the beans by accident. With Ultimate Marvel vs. Capcom 3, the new characters were accidentally revealed because the admin running the website didn't make the image directory private. Back when Mortal Kombat 9 was released as a demo with only four characters playable, someone hacked into it and found the script for the entire story mode, which also confirmed Cyber Sub-Zero.
We're just over two months away from Mortal Kombat 11, and as of now, NetherRealm Studios has confirmed 11 base characters, one pre-order DLC character, and the final boss. Now a list of trophies on Steam may have leaked a big chunk of the remaining roster. 
While there are a handful of miscellaneous trophies on the list, such as collecting 200 pieces of gear, finishing 200 towers, and spill 10,000 pints of blood, there are a few that are cut off due to character length. Twenty of these trophies say "TROPHY_ID_PERFORM_2_DIFFERENT_FATALITIES_WITH_" followed by three letters. From there, you can figure out the inclusion of various characters.
To start, let's look at the confirmed ones:
BAR – BarakaDVO – D'VorahKAB – KabalKAN – KanoRAI – RaidenSCO – ScorpionSKA – SkarletSON – Sonya BladeSUB – Sub-Zero
Now for ones that seem to hint at unconfirmed returning characters:
CAS – Cassie CageERR – Erron BlackFRO – FrostJAC – Jacqui Briggs or perhaps Jackson BriggsJAD – JadeKOT – Kotal KahnKUN – Kung Lao or Kung JinLIU – Liu Kang
There are three abbreviations that fans haven't quite figured out yet: CET, KOL, and TER. KOL could be in reference to a character who was mentioned in a different leaked list of characters called "The Kollector," but the others remain a mystery. Of course, these are all just educated guesses until NetherRealm makes an official comment. As far as that goes, NetherRealm head Ed Boon responded to the supposed leaks on Twitter with a pretty straightforward gif:
Interestingly enough, something even fishier is going on with this trophy list: not all of the confirmed characters are mentioned in the leak. For instance, Geras isn't in there at all even though we know for sure that he's in the game. Other characters not mentioned but unofficially confirmed include Johnny Cage (shown performing a Fatality in the background of a behind-the-scenes video), Rain (featured on a mode menu), and Kitana (Cassie Cage is talking to her in a pre-fight dialogue in one video).
Further Reading: Mortal Kombat Characters Ranked
Is the leak perhaps intentionally trying to throw us off the scent? Ed Boon and the rest of NetherRealm are not above going through great lengths just to mess with fans. Mortal Kombat 9 had files buried in the source code to trick fans into thinking that Fujin would be the final DLC character instead of Freddy Krueger. Ultimate Mortal Kombat 3 showed Rain fighting Shao Kahn in the attract mode and he didn't even exist in the actual game!
Whatever the case, we'll know the truth when Mortal Kombat 11 releases on April 23 for PlayStation 4, Xbox One, Nintendo Switch, and Windows.
Gavin Jasper writes for Den of Geek and is pleased to have Erron Black get another showing. Read more of Gavin's articles here and follow him on Twitter @Gavin4L