News
Mortal Kombat 11: Aftermath Trailer, Release Date, and Details
The Mortal Kombat 11: Aftermath DLC comes with friendships, new characters, and spectacular guest fighters.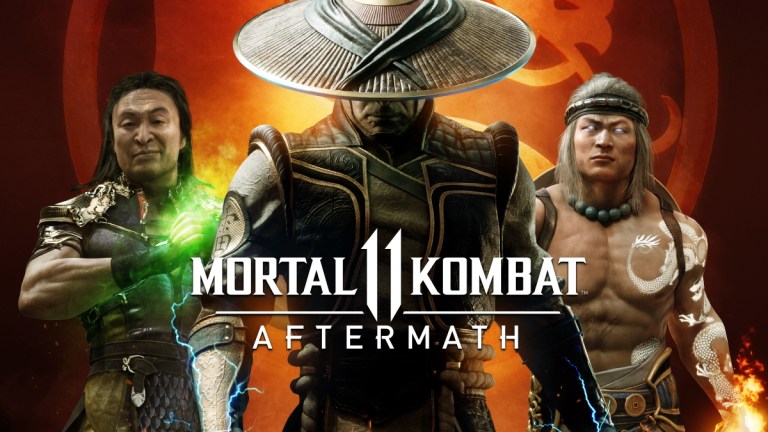 It's been just over a year since the release of Mortal Kombat 11 and not only was it a solid game, but it brought forth some entertaining DLC with Kombat Pack 1. Over the last year, we've seen Shang Tsung, Nightwolf, Terminator, Sindel, Joker, and Spawn enter the fray. Usually, that means a bit of a wait until Kombat Pack 2 would give us more characters and then NetherRealm Studios would call it a day and move on to the next game.
Well, yes, we are getting more characters, but there's more. A whole lot more.
Mortal Kombat 11's Story Mode ended in a way that felt pretty conclusive. Essentially, villainous Kronika was trying to reboot reality completely so that Raiden never existed. Raiden merged with two Liu Kangs from different eras to create Fire God Liu Kang, a being powerful enough to foil Kronika's plans and destroy her. The game then ended with a godly Liu Kang and a mortal Raiden (or Kitana, depending on which ending you got) trying to rebuild history from the beginning of time.
It's a "new beginning" type of ending, but it's the end. Right?
Nope. Because suddenly, Shang Tsung, Fujin, and Nightwolf show up to say that there's more peril!
So yes, the big thing is that the new DLC is an extension of Story Mode called Mortal Kombat 11: Aftermath. It appears to center around non-guest DLC characters from Kombat Pack 1 and some new DLC characters. Because, damn it, they got Cary-Hiroyuki Tagawa to play Shang Tsung and they are absolutely going to get their money's worth!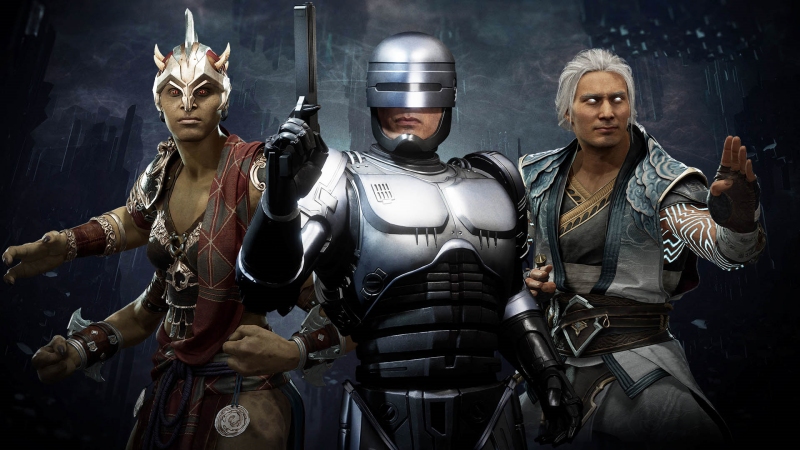 The three characters announced for Kombat Pack 2 include Sheeva, Fujin, and guest fighter RoboCop. Sheeva, introduced in Mortal Kombat 3, was the bodyguard for Queen Sindel and appeared in Mortal Kombat 11's Story Mode as the queen of the four-armed Shokan race. Fujin, the God of Wind, first appeared in Mortal Kombat Mythologies: Sub-Zero and then in Mortal Kombat 4. He's always been Raiden's second banana and NetherRealm has been hinting at his return for years.
And if you don't know RoboCop, then go rent his movie on Amazon or something. The one from 1987.
Along with that trailer, they've also released an extra story clip of Sheeva, Nightwolf, and Shang Tsung crossing paths with would-be allies Baraka and Erron Black.
Aftermath gives us more than just extra cutscenes and characters. There will be a couple new stages based on classic backgrounds from the early games, such as the Dead Pool. These stages will also bring back Stage Fatalities, which have been otherwise absent in Mortal Kombat 11.
Not seen since Mortal Kombat Trilogy, we're getting the return of Friendships. Because sometimes violence isn't the answer. Friendships so far include Scorpion using his spear to reel in a giant teddy bear, Sub-Zero getting super excited about ice cream, Noob Saibot doing some dance-jump rope with his shadow clones, and Kano preparing some barbecue with the help of his eye laser.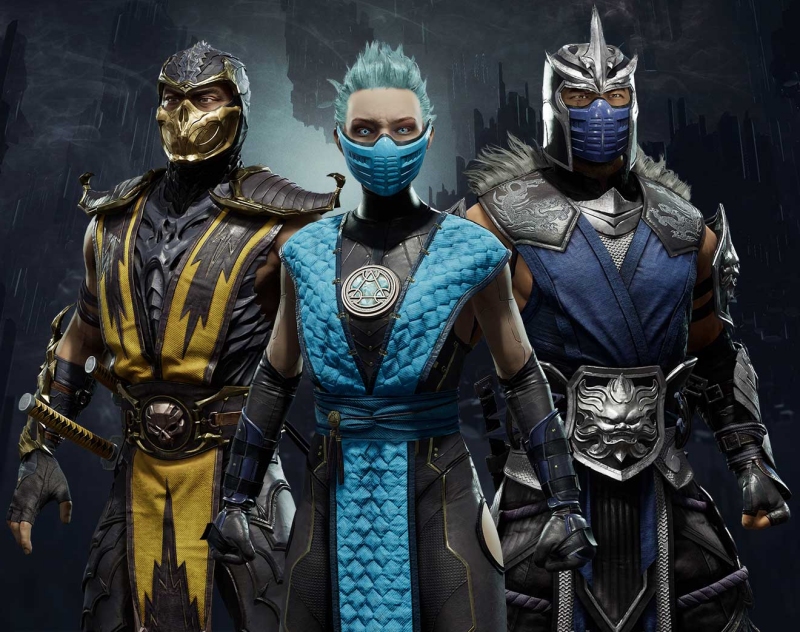 In addition to all this, pre-ordering the DLC will get you a couple classic outfits. There's Scorpion's Mortal Kombat 9 gear, Frost's debut appearance from Mortal Kombat: Deadly Alliance, and that time Sub-Zero was totally biting the Shredder's style in Mortal Kombat: Deception.
Sadly, there's still no sign of Ash Williams from Evil Dead and Army of Darkness. They were hinting him since Kombat Pack 1 was announced and even slipped up by posting some of his copyright information at the bottom of a Warner Bros. Interactive email. Dataminers even found some of his dialogue in the game's programming. Rumor has it that the parties involved couldn't find agreeable terms and he won't be showing up after all.
Maybe Tom Holland could call them up and change their minds. He's usually good at that.
Mortal Kombat 11: Aftermath will be released digitally on May 26. The physical version of the game will be available sometime in June. The Aftermath DLC is $39.99 alone or $49.99 if you bundle it with Kombat Pack 1.