News
Monopoly Movie Sets Kevin Hart as Star, Tim Story to Direct
Kevin Hart will star in board game movie Monopoly, with Fantastic Four director Tim Story behind the camera.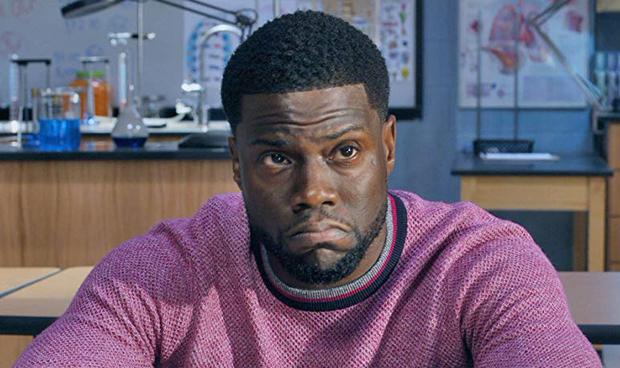 Monopoly has just acquired the proverbial Marvin Gardens of a Hollywood movie treatment. While, Hasbro's iconic board game, in which players aim to achieve financial domination one dice roll at a time, has been the focus of movie plans for quite some time, Lionsgate is finally moving forward with the project, having nabbed a headliner and director.
Kevin Hart is set to star in the Monopoly movie, and he'll be directed by helmer with whom he has history in Tim Story, reports Deadline. Indeed, Story was the director of signature movies for the comedy superstar, Hart, such as the two Ride Along films and the two Think Like a Man films. Moreover, genre fans will know Story's work from the previous film franchise iteration of Marvel's First Family with 2005's Fantastic Four and 2007's Fantastic 4: Rise of the Silver Surfer. Plus, he was behind the camera for the bellwether 2002 comedy, Barbershop – a franchise for which Kevin Hart made a handful of appearances on its TV version.
The current Monopoly movie project is still in its earliest of stages, with the search for a new screenwriter in full effect before set commitments like a shoot date. Likewise, there's no logline or story details to report. However, it will likely be a departure from the previously mooted, now-scrapped iteration – a Ben Affleck /Matt Damon-co-starring McDonald's-themed comedy vehicle, written by Deadpool 2's Rhett Reese and Paul Wernick, directed by Affleck. Moreover, Ridley Scott was circling the director's chair for a Monopoly movie of his own way back in 2011, which was a time when the industry had several board game adaptation movies in the works, notably spearheaded by Universal's Battleship in 2012; a box office failure that, for the most part, stemmed the tide.
For now, the Monopoly movie crew consists of headliner Hart, who, joined by John Cheng and Carli Haney, will produce via his HartBeat Productions label. Of course, toy company Hasbro will have a piece of the production pie through in-house studio Allspark Pictures, represented by Brian Goldner, Stephen Davis and Greg Mooradian. Additionally, The Story Company's Story and Sharla Sumpter will produce.
Barring any initial incredulity the average moviegoer may have with the concept of a Monopoly movie, this will be an interesting starring vehicle for the evolution of Kevin Hart's status as a movie star – Oscars-hosting controversy aside. The comedian-turned-actor is coming off one of the biggest surprise hits in recent years, the Dwayne Johnson-headlined Jumanji: Welcome to the Jungle, with sequel prospects gestating. Additionally, besides a third Ride Along film, he'll work with Tim Story on a comedy called My Own Worst Enemy, and will headline a remake of the comedy classic, The Great Outdoors.
We will keep you updated here on the Monopoly movie as things develop!
Joseph Baxter is a contributor for Den of Geek and Syfy Wire. You can find his work here. Follow him on Twitter @josbaxter.