News
Minecraft: Story Mode for Xbox 360 Currently Costs $700
The Xbox 360 version of Minecraft: Story Mode just got a huge price hike for a strange reason.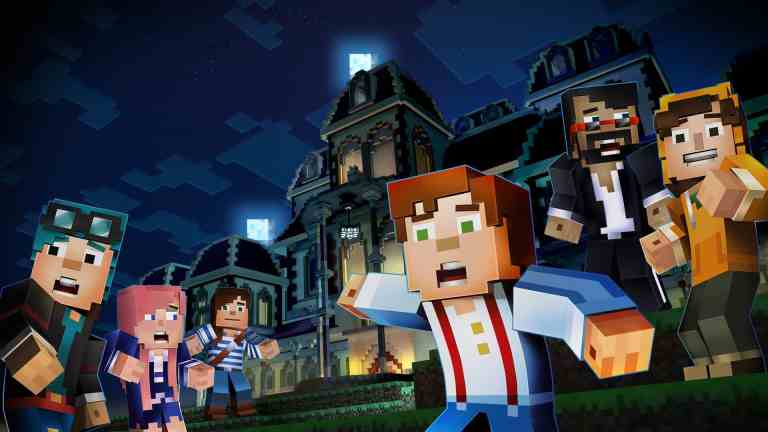 If for some reason you really, really want to own Telltale's Minecraft: Story Mode for the Xbox 360, it will currently set you back about $700. 
No, that's not a typo. Each episode of Telltale's Minecraft: Story Mode is currently retailing for $99.99 on the Xbox 360 marketplace. Before you go thinking that this is the most blatant example of price gouging yet, though, you should know that there's actually a pretty reasonable explanation for these absurd prices. 
As many of you probably remember, developer Telltale closed their doors amid quite a bit of controversy concerning money mismanagement and employee mistreatment. One of the many results of this closure was that many Telltale games were de-listed from various digital marketplaces. Said marketplaces include the Xbox 360's digital store. 
The problem is that the Xbox 360 situation presented a unique problem as delisting the titles from that platform prevented current owners from downloading additional episodes they should have access to. Whoever is left to manage these matters took to the Minecraft: Story Mode Facebook page to explain their solution to this issue. 
"To assist existing customers, all the downloadable Episodes for the two Minecraft: Story Mode titles are temporarily re-listed but, to deter new purchases, they will be re-listed at a very high price," reads the Facebook post. "The price shown is a real list price, please do not buy the content, if you do, you will be charged the amount shown. This is simply the only mechanism available to facilitate players being able to download their remaining episodes prior to servers shutting down."
The post also warns that this content will be removed all-together on June 25, so it's important that anyone who wants to download these episodes does so before that date. 
This is certainly the first time that we've heard of this particular workaround to such an odd issue. Despite the warnings of the Story Mode team, we can't help but feel that someone will end up making these purchases as an odd point of pride. 
Matthew Byrd is a staff writer for Den of Geek. He spends most of his days trying to pitch deep-dive analytical pieces about Killer Klowns From Outer Space to an increasingly perturbed series of editors. You can read more of his work here or find him on Twitter at @SilverTuna014.