News
Minecraft Movie Will be Written and Directed by Peter Sollett
Peter Sollett will take over the troubled Minecraft adaptation as writer and director.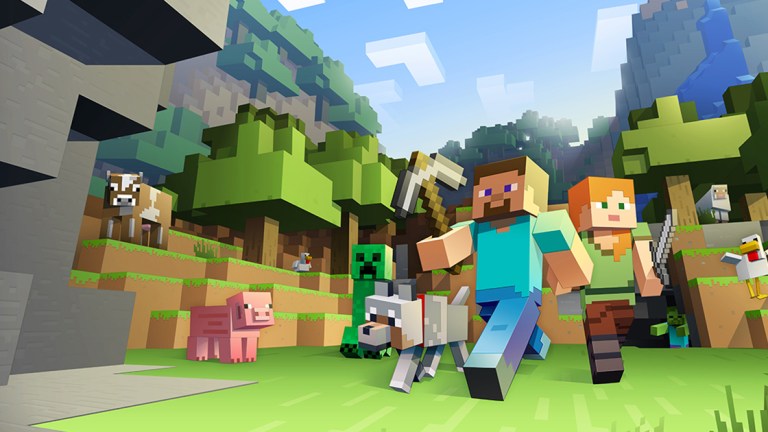 Peter Sollett will write and direct Warner Bros. upcoming Minecraft movie adaptation. 
Sollett is perhaps best known as the director of the 2008 title Nick and Norah's Infinite Playlist. In recent years, he has primarily focused on directing television shows (such as The Path, Rise, and Vinyl). Regardless, this is certainly the largest project from a notoriety standpoint that Sollett has been attached to. There's no official word at this time regarding why Warner Bros. chose Sollett to direct the Minecraft movie, but we do know he will work with producers Roy Lee and Jon Berg on the project. Jill Messick is also still credited as a producer on the film, but she passed away last year. 
While Sollett will likely bring some changes to the movie, it seems that the film's basic plot will follow a young girl who must lead a group of heroes against the fabled Ender Dragon. Beyond that, not much is known regarding the specifics of the movie's plot. 
As some of you may remember, though, the opportunity to write and direct the Minecraft adaptation only came about after Rob McElhenney (It's Always Sunny in Philidelphia) decided to leave the project. McElhenney previously informed TheWrap that the film "is not happening" with him as director. Neither McElhenney or Warner Bros. have elaborated on the matter further, but all evidence suggests that the movie will miss its May 24, 2019 release date. 
While some were surprised to learn that McElhenney had agreed to direct the Minecraft film adaptation, his departure still came as something of a shock. McElhenney was fairly heavily involved with the production promotion process and there haven't been any tangible rumblings regarding any problems he may have with the direction of the project. However, it does seem that he will no longer be associated with the adaptation. 
That isn't the only time that the Minecraft adaptation has lost a director. The film was originally going to be directed by Shawn Levy (Night in the Museum, Stranger Things). However, Levy said that he decided to leave the project after he discovered that developer Mojang wasn't on-board with his ideas for the adaptation. He indicated that they didn't give him much specific feedback and instead stated that his ideas just didn't "feel right."
It will be interesting to see if Sollett will be the guy who actually makes this thing happen. 
Matthew Byrd is a staff writer for Den of Geek. He spends most of his days trying to pitch deep-dive analytical pieces about Killer Klowns From Outer Space to an increasingly perturbed series of editors. You can read more of his work here or find him on Twitter at @SilverTuna014.