News
Mighty No. 9 Gets a Second Crowdfunding Campaign and Animated Series
Developer Comcept seeks an additional $100,000 for English voiceover support, with other new features planned for later down the road.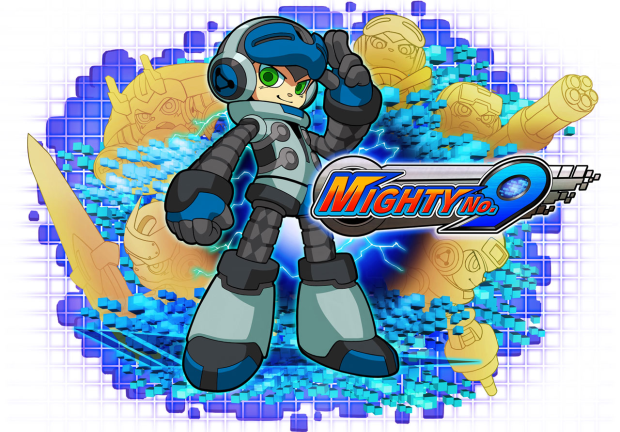 Mighty No. 9 developer Comcept and game creator Keiji Inafune have announced a second crowdfunding campaign in support of their spiritual successor to Mega Man, as well as a fully-fledged animated series based on the new franchise. The game has already earned over $4 million in donations the first time around, but the official update on Kickstarter reveals this new campaign is also for people who may not have had the chance to donate to the game originally.
The first new stretch goal of $100,000 will be put towards giving Mighty No. 9 a full English voiceover, and at the time of this writing, Comcept has already scooped up an additional $3,000. It has not yet been revealed what other stretch goals the team has in mind if the voiceover support is successful. Gamers can contribute to the project again by purchasing a number of different pre-order packages through PayPal.
Comcept has also announced that a Mighty No. 9 animated TV series is currently in the works from the team at Digital Frontier, whose past accolades include the cult films Summer Wars and Wolf Children, as well as the animated CG segments in games like White Knight Chronicles and Metal Gear Solid 4: Guns of the Patriots. Details on the show are still a bit scarce at the moment, but you can check out a brand new teaser trailer for the upcoming animated series right now.
Thankfully, Digital Frontier is currently seeking outside investment to fund the production of the series, and so your Kickstarter donations will be strictly going into additional features for the game. And Comcept says that the initial $4 million is still enough to complete development on the base game, as originally promised.
Mighty No. 9 the game is expected to be released next spring on PS4, PS3, PS Vita, Xbox One, Xbox 360, Wii U, 3DS, PC, and Mac. Will you be contributing some more to the new-age platforming goodness? Or do you think that Mighty No. 9 is just shaping up to be one of the most expensive indie games of all time? Let us know your thoughts in the replies.
Like us on Facebook and follow us on Twitter for all news updates related to the world of geek. And Google+, if that's your thing!