News
Might and Magic Franchise Returns as a Mobile Game
Teams of heroes do battle in this upcoming mobile strategy title.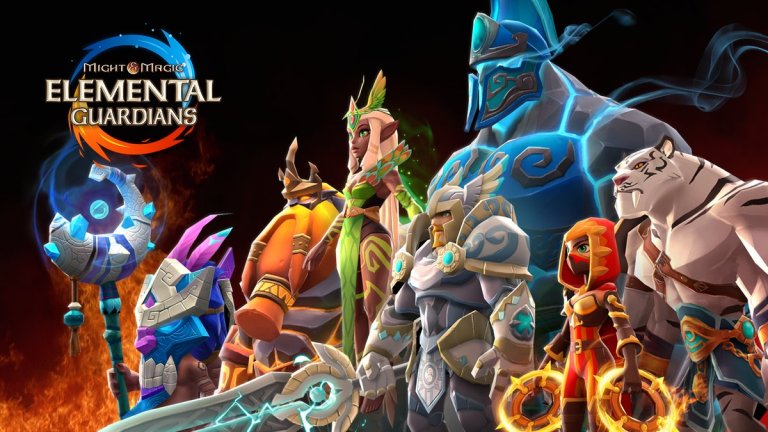 Ubisoft is reviving the Might and Magic series in the form of a mobile title. 
Developed by Ubisoft Barcelona Mobile, Might & Magic Elemental Guardians is described as a mobile title that "combines fast-paced strategy battles with stunning graphics." It will allow players to collect a series of fantasy heroes and ultimately use them to build the perfect team. The gameplay itself is a bit of a mystery at this point, but it seems that it will utilize some kind of MOBA-like mechanics with perhaps a dash of Clash of Clans thrown in for good measure. However, it seems we'll have to wait a bit longer to confirm what it is you'll actually be doing in this game. 
What we can tell you is that Elemental Guardians will feature a single-player campaign, PvP options, the ability to level up your heroes, and the ability to create your own hero. It will also feature what is described as a Western anime style. 
Elemental Guardians is set to release for iOS and Android on May 31st. You can pre-register for the game now, though, and you'll receive a "special in-game reward" for your effort. 
So what does any of this have to do with Might and Magic? Well, the game will feature some heroes from that series, but the truth of the matter is that the Might and Magic name really hasn't signified any one thing for quite some time. It began as a graphic adventure series, transitioned into more of a dungeon crawler, and was spun-off into various genres. Actually, Dark Messiah of Might and Magic is credited for revolutionizing the concept of first-person sword combat. 
As such, this is less of a revival of the series in regards to its origin and more of another spin-off that utilizes the name.