News
Middle-earth: Shadow of War Removes All Microtransactions
Middle-earth: Shadow of War is now free of those annoying in-game purchases.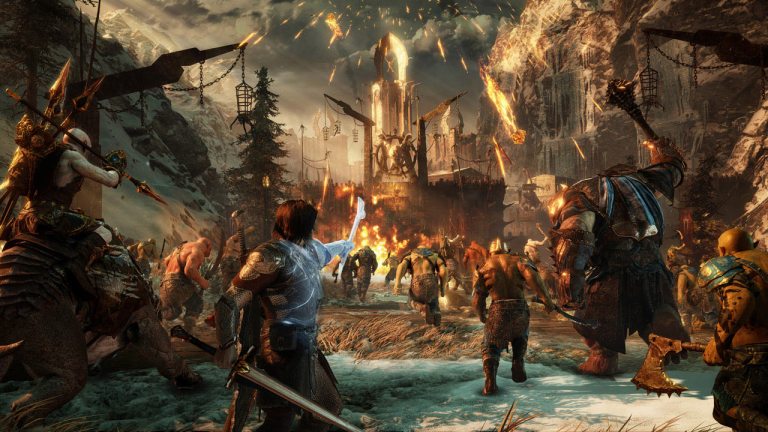 Middle-earth: Shadow of War is dropping all microtransactions. 
This significant alteration comes in the form of a patch that will remove the game's War Chests (loot boxes) from the digital store. While you can still earn chests, you will only be able to do so through Online Conquests and Online Vendettas. Why is developer Monolith making these major changes to the game's online marketplace? The answer is pretty simple. 
"The core promise of the Nemesis System is the ability to build relationships with your personal allies and enemies in a dynamic open world," said developer Monolith. "While purchasing orcs in the Market is more immediate and provides additional player options, we have come to realise that providing this choice risked undermining the heart of our game, the Nemesis System."
In other words, the wave of complaints regarding the game's aggressive microtransaction system and the way that it cheapened the heart of the game seems to have broke on Monolith's offices. While the game's loot boxes weren't quite as egregious as those featured in the infamous Star Wars Battlefront II (which also had its microtransactions altered), many felt that Shadow of War's loot box system was the weakest part of an otherwise impressive game. 
Fans will also be happy to know that this patch does more than takeaway in-game transactions. For instance, the end-game has been significantly altered and renamed "Epilogue." Along with new narration sequences from various characters, the Epilogue will now allow you to earn the Masks of the Nazgul and unlock a series of new abilities. You'll also be able to continue to build your army after the "conclusion" of the game's narrative. 
You can read everything that this patch includes by checking out the game's Steam page, but the long and short of it is that Monolith has made Shadow of War a significantly better game with a single free update.