News
Microsoft's Exclusive Games Will Be Available Through Xbox Game Pass At Launch
Microsoft remains committed to turning Game Pass into the Netflix of games.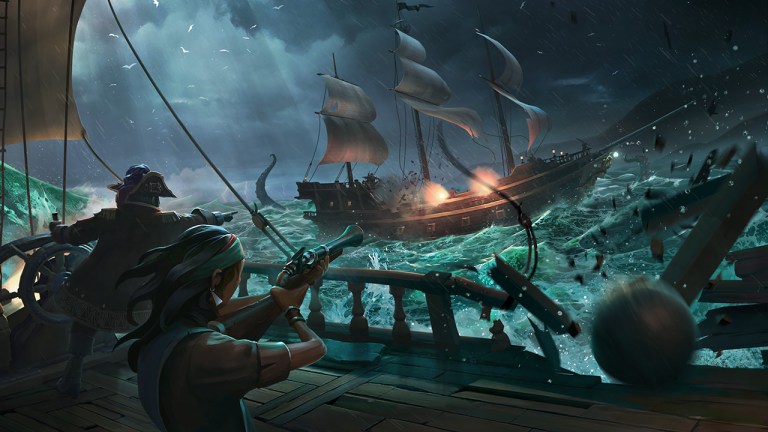 Moving forward, all games released by Microsoft Studios will be added to the Xbox Game Pass service on their release date. The first game added to the service as part of this new arrangement will be Rare's pirate adventure, Sea of Thieves. 
This is quite the big announcement when you consider that Game Pass is still a $9.99 a month service that also includes a variety of Xbox One and Xbox 360 titles that rotate out on a periodic basis. Now, subscribers will also be able to access some of Microsoft's biggest new games for no additional cost. In 2018 alone, we already know that will include Sea of Thieves, State of Decay 2, and Crackdown 3. 
What we don't know is whether or not these games will be treated any differently. It seems likely that these titles will only be available through Game Pass for a limited time after their release like all other Game Pass titles, but it's certainly possible that Microsoft will make them available for a longer period of time in order to attract more subscribers. 
There's also a bit of debate at the moment concerning just how valuable this deal really is. Microsoft Studios has been criticized in recent years for failing to produce a significant number of exclusive titles. That's something that Microsoft's Phil Spencer addressed in a statement released alongside this announcement. 
"Future unannounced games from Microsoft Studios including new iterations of our biggest Xbox One exclusive franchises such as Halo, Forza, and Gears of War, [will be available] on the same day they launch," said Spencer. 
That seems to suggest that Microsoft may be preparing to reveal the next installments in those major franchises as a way to expand the appeal of the Game Pass service. However, they have not confirmed that news at this time. 
Microsoft has also announced that they will be selling Game Pass subscription cards that will allow those without a credit card to still utilize the service.