News
Microsoft E3: The Good, the Bad, and the Ugly
The initial Xbox One reveal was met with a lukewarm response, but there's far more to unpack at Microsoft's E3 conference. Here's a look at which features and games really excite, and which could be left behind.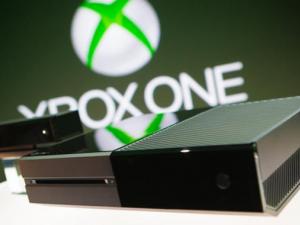 Microsoft's only real assignment for this E3 was to show off the games. After an underwhelming Xbox One reveal, we were all left hungry for new IPs and innovative gaming experiences that would convince us to buy the new console. 
Did Microsoft succeed? Sorta.
Although they did focus on the console's gaming power, I was still a bit underwhelmed by the showcase. This is bad news for Xbox loyalists such as myself who now face the tough decision on whether we should cough up $499 for the new console.
That said, Xbox One will be out in November and we have a couple of things to look forward to. Let's break things down:
THE GOOD:
Opening up with Metal Gear Solid V: The Phantom Pain was an interesting choice for Microsoft since Hideo Kojima has never been a big supporter of Xbox, preferring to release his games with the Playstation's firepower as back-up (he said MGS4 would never come to Xbox because the game was just "too enormous"). So it was more about grabbing the public's attention. MGSV is one of the biggest games at this year's E3 and a revolutionary step in the beloved franchise. MGSV looks like a true open-world experience jam-packed with different paths to your objectives, vehicles to get there faster (including horses), real-time weather changes, and a realistic passage of time. You can imagine how storms and the time of the day will affect the way you use your surroundings and how the enemy responds to your presence. In terms of gameplay, MGSV looks like it'll be the best Metal Gear yet.
But I really want to focus on the exclusives, the games that will set Xbox One apart from its competitors.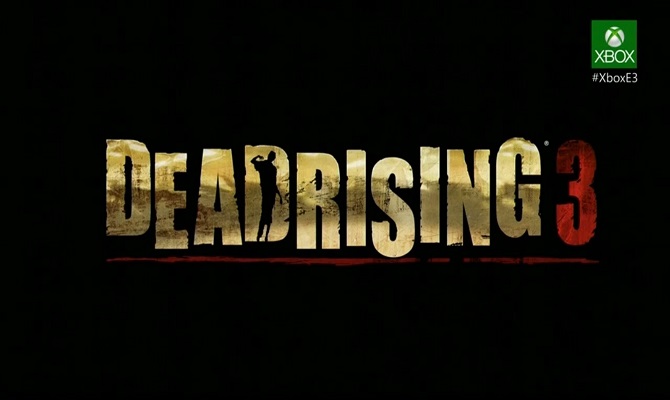 My favorite exclusive is Dead Rising 3, the next installment in a franchise whose sequels have always felt a little bland to me. But DR3 might be the face lift this series needs to remain relevant in the zombie genre. Since the release of the original game, we have played countless zombie games, some of which were WAY better than DR1. Well, DR3 seems like a good answer to our questions. Not only will this game offer a much bigger open-world experience, but it will also have tons of weapon customizations. Traveling through Los Perdidos looks fun enough to keep players invested in this game for a long time. I can't wait to see more.
Ryse: Son of Rome, a brand new exclusive by Crytek, looks beautiful. You command the Roman Army as you battle the Barbarians on your quest for world domination. The days of the Roman Empire are ripe for the picking and I'm glad there will finally be a game that uses this era as a setting. My only gripe with this new IP is that it seems to feature way too many quick-time commands. Press X to behead someone, Y to cut them in half, and B to eat their entrails (kidding about the last one). I hope this game has more of a hack-and-slash feel.
Rare is back with a new Killer Instinct. If you like new fighters, then you will be super happy about this new (reboot/remaster?) game. But if you're like Joe Jasko and were expecting a new Banjo-Kazooie, there will be no stopping your disappointment. Just be glad it wasn't a new Kinect Sports title.
Titanfall was Microsoft's final reveal, a fuse between Battlefield and Armored Core that might prove to be the Xbox One's premier sci-fi shooter (it's what they're aiming at, but nah).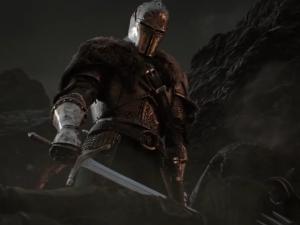 Other games that looked great included Dark Souls II, The Witcher 3: Wild Hunt, Quantum Break, a new scifi game by Remedy, and Sunset Overdrive, Insomniac's first game for the Xbox One.
Only one thing about the Xbox One hardware really interested me: background matchmaking. While you're playing a game on your Xbox, you can also set up a multiplayer game that will buffer in the background of your current session. Hopefully, no more long waits for multiplayer gaming!
THE BAD:
What the hell is Black Tusk Studios working on? Microsoft keeps saying the developer is making the next big flagship but time after time we get nothing. This time around, we got a 30 second trailer that looks like something out of Mission Impossible. Just show us what we're in for already!
Instead, we got to hear more about the hardware and Xbox Live. At this point, no one really cares that Xbox 360 is getting another makeover that makes it look just like the Xbox One VCR design.
Xbox Live users also got some "good news." Two free game downloads for Xbox Gold users that are a bit underwhelming. The first two titles are Assassin's Creed II and Halo 3, games that came out a billion years ago and that should be free at this point anyway.
THE UGLY:
How about that Forza 5 and its new "driveatar" technology that allows the cloud-powered console to simulate your style of racing while your away from the game? I'll admit that I've never been a big racing guy and I'm totally against current consoles' dependence on car porn, but does anyone really want a game that can play itself? Is this the type of innovation we really want? Call me old-fashioned, but I kinda want to play the games myself.
DICE got to do some yapping about Battlefield 4 which is just as bad as when Infinity Ward starts talking about a new Call of Duty. These yearly installments are expected and neither of these franchises have shown us that they have anything really new to offer the next generation. Instead, they stick with their core fanbase, which is what these kind of games should do…just don't waste our time making us watch another rehash of last year's military shooter trailer. Or at least let Treyarch do all the talking.
Was this year's conference enough to convince you to drop $499 on Xbox One? Sound off in the comments!
Like us on Facebook and follow us on Twitter for all news updates related to the world of geek. And Google+, if that's your thing!