News
Microsoft E3 Conference: 20 Exclusive Games Announced
Microsoft laid their cards on the table with announcements of 20 exclusive titles coming to the Xbox 360 and the upcoming Xbox One, including Metal Gear Solid V and the return of Killer Instinct!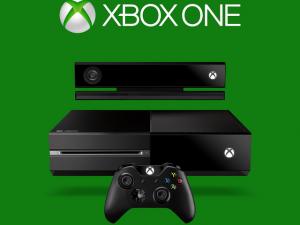 Microsoft certainly had a lot riding on this E3 conference after the lukewarm (to put it nicely) reception that followed the big Xbox One reveal last month. Some might have been bothered by the fact that Microsoft chose not to address any of these issues during the actual press conference, nor clarify any of the more pressing and concerning details about used game policies or 24-hour check-ins. But Microsoft had claimed they would be placing their E3 focus on the games, and in that respect they certainly didn't disappoint. Here is a total rundown of the 20 exclusive games that were revealed this morning to be coming to the Xbox 360 and the Xbox One:
Microsoft had been teasing they had a big surprise in store at the beginning of the show, and that surprised turned out to be the reveal of Metal Gear Solid V: The Phantom Pain, although it was unclear to me whether this game would be coming out for Xbox 360 or Xbox One. Still, gamers got their first look at the new open game world which called to mind such environments in games as Red Dead Redemption, as well as the first audio clips of Kiefer Sutherland's new voice acting role in the historic gaming franchise.
Oddly enough, after Metal Gear Solid V Microsoft chose to begin their big press conference by talking about the Xbox 360. I thought this was a little bit weird at first, but in retrospect, I'm glad they went and got this out of the way in the beginning, so the rest of the time could be spent solely on the Xbox One. What WAS weird, however, is how Microsoft announced that they would be rereleasing the Xbox 360 starting TODAY with a revamped hardware design that mimics that of the Xbox One. Cool? I guess. But entirely needed? I don't think so. I highly doubt that many people will be shelling out more cash for a new Xbox 360 when the Xbox One is right around the corner.
It was also announced that Xbox Live memberships will fully transfer over to Xbox One systems, and beginning on July 1 and up until the Xbox One release, all gold members will receive 2 free game downloads to keep, with some participating titles including Assassin's Creed II and Halo 3. I thought this was a nice gesture and all, but if you haven't played AC II or Halo 3 by now, then it's probably about time that you got with the picture. Following this brief bit of news updates on the Xbox 360's future, it was announced that hundreds of new games are still to be released in the months and years down the line. Three of these upcoming titles were then briefly showcased in turn: an Xbox 360 edition of the popular PC game World of Tanks, a colorful indie platformer called Max: The Curse of Brotherhood, and the dark and gritty sequel from From Software, Dark Souls II.
After that, Phil Spencer took the stage to bring out the big guns of the morning: the Xbox One exclusives. Up first was Ryse: Son of Rome, which Microsoft not only spent the most time showcasing, but will easily be one of the top selling points for the next-generation console. In many ways, the game looks to be Microsoft's answer to Sony's God of War series, but with graphics and a cinematic quality that I've rarely (if ever) seen elsewhere, with grisly up-close-and-personal gameplay, and an exhilarating pace to die for. It was also announced that Ryse will be available at the Xbox One launch.
Next up, the prayers of many gamers from the 90s were answered as a next generation version of Killer Instinct was announced. I feel like that announcement deserves a sentence entirely in capital letters: A NEW KILLER INSTINCT GAME WAS ACTUALLY ANNOUNCED! As the presenter would tell us, "We listened!" and Killer Instinct easily got the biggest reaction from the crowd at the conference.
It was great to see Rare back in full force, and Microsoft actually letting them make a game that the mass public would want to play, but it was still somewhat of a shame that the trailer was so short, and they rolled right into the next game immediately after. While there were certainly tons of new games being shown today, it became clear pretty early on that there was a bit of imbalance between them, with only a handful of games receiving full features, and many others getting a more glossed-over approach.
Next up was a bit of an odd one, as Insomniac Games (the formerly Sony exclusive developer of Ratchet and Clank) announced an exclusive game for Xbox One called Sunset Drive. The game was nice and everything, and the trailer contained a lot of parkour gameplay that quickly reminded me of Mirror's Edge, but it still looked a bit generic like Insomniac's most recent release, Fuse. But more than anything, the announcement has me wondering about Insomniac's future in the Sony camp!
Sunset Drive was almost immediately overshadowed by what came next: Forza Motorsport 5, complete with an actual sports car on display on the stage. A new gameplay trailer was as breathtaking and glistening as you might expect. After everyone had a chance to pick their jaws up off the floor, Microsoft began making attempts to appeal to the indie gaming crowd, which if you've been following the community-wide backlash after the Xbox One's initial reveal, very few indie game developers had nice things to say about the company. However, that didn't stop Microsoft from making statements like "Nobody has been more supportive of indie game development than Xbox. This commitment continues with Xbox One.
So what did Microsoft have to show for their supposed commitment to indie games that would rival that of Sony's more open approach with this ecosystem of small-scale developers? Minecraft: Xbox One Edition. Yup, that's it. There's no word yet on how this edition will differ from the Xbox 360 Edition, but it was completely underwhelming in the indie game department.
But that's okay, because then Microsoft went on to finally show some in-game footage of Quantum Break, the newest title from the folks at Remedy who brought us the original Max Payne games and the Alan Wake franchise. Let me be one of the first to say that, along with Ryse, Quantum Break will be the game to sell this system, as it looks absolutely stunning and unbelievable. Sadly, something tells me it's going to be a while still before this one gets an actual release, but there's no question that it is wholeheartedly going to be worth the wait. After the strong showing, the presentation backtracked a little bit by showcasing to smaller-scale games to appeal to the indie crowd, including D4 and the underwhelming Project Spark, which looks like the cheap man's version of a LittleBigPlanet and Create hybrid with Kinect and Smart Glass functionality to create your own games.
After the steady influx of games, Microsoft took the interim to talk about the new Xbox Live interface and what it will mean for Xbox One owners: primarily, game DVR that is constantly recording your gameplay in case you want to upload the clips and share, and an innovative new online matchmaking system called Smart Match. Both of these new features were demonstrated further by the use of Ryse and Killer Instinct. A few other interesting factoids were unveiled in this section as well, like everything on Xbox One will now be priced in real currency, so say goodbye to Microsoft Points (finally!). You'll also be able to have more than 100 friends attached to your gamertag.
After that, some serious audio issues began to affect the short and sweet trailer of a new game called Crimson Dragon, which looks like a much more refined version of the early failed PS3 title, Lair. But then the Xbox One-exclusive Dead Rising 3 came along and completely stole the show. While still inherently a Dead Rising game, the third installment in the popular zombie franchise takes things to a much more serious and realistic setting, and the extended demo of the gameplay left me completely in awe. As far as third-party titles are concerned, this is definitely one that I will be buying an Xbox One for. Afterwards, The Witcher 3: Wild Hunt was also announced, where it was said to be the first fully free-roaming entry of the series.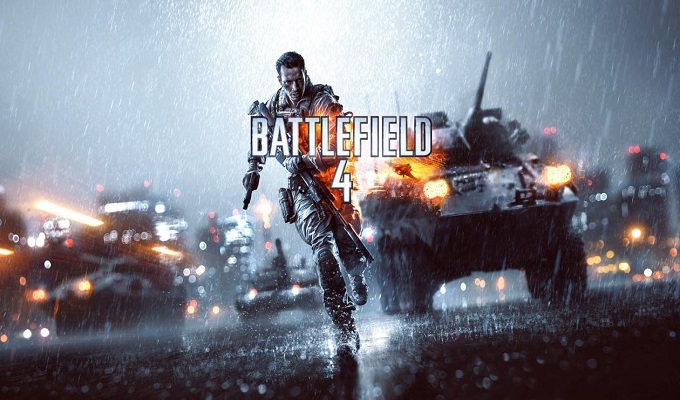 Once again, audio issues almost made EA have to scrap the new gameplay trailer of Battlefield 4, but luckily the sweet noises of gunfire kicked in after a few false starts and the audience was treated to that same old Battlefield gameplay: but with truly glistening visuals. Thinking about it now, I'm actually a little surprised that Call of Duty: Ghosts didn't manage to sneak its way into the presentation somewhere as well. As the show started winding down to its close, Microsoft ended strong with a new indie game called Below from the makers of Superbrothers: Sword & Sorcery EP, a look at the first unnamed title from Microsoft's new Black Tusk studio, the official confirmation of a new Halo game on Xbox One, and finally, an extended look at Titanfall, an impressive third-person action, if only a tad bit generic.
The presentation ended with one final surprise: the Xbox One will be released in November 2013, and will go at the somewhat steep price of $499. I'm not saying that that's a lot to be paying for the many capabilities that we've seen the Xbox One perform, but I think it's going to be a lot more than many gamers were probably expecting. But still, it was clear where the emphasis was on the many games shown at the Microsoft event today: Ryse, Forza 5, Quantum Break, Dead Rising 3, and Killer Instinct were easily the best of the show, and these will be the games you're going to want on your radar if an Xbox One is somewhere in your future. Alas, there was no word of a Banjo-Kazooie revival as some of the early E3 rumors had suggested, but we still have a whole week of more next-gen gaming bliss to see if Microsoft has anything else hidden up their sleeves.
So in the end, while nothing completely wowed me about Microsoft's E3 presentation of the Xbox One, there was still enough impressive content and exclusive new games that have definitely confirmed my decision to buy the new console when it gets released sometime in November.
Like us on Facebook and follow us on Twitter for all news updates related to the world of geek. And Google+, if that's your thing!