News
Microsoft Announces Xbox Game Pass Launch Date
Microsoft has officially kicked off what they hope will be the best video game subscription service yet.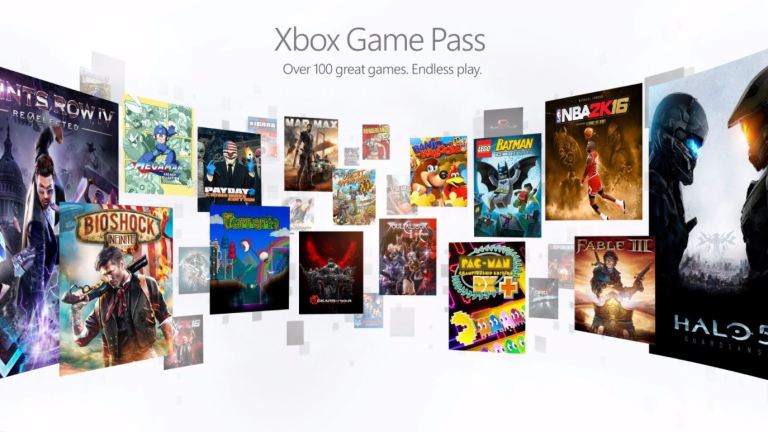 Slowly but surely, game companies are coming to appreciate the potential of software streaming services. Today, Microsoft became the latest company to enter this exciting new realm by introducing a new program called Xbox Game Pass.
Xbox Game Pass functions similarly to EA's Access program in that it lets users pay a monthly fee and gain unlimited access to a catalog of titles. Where Xbox Game Pass differs from its competition is in the details. 
First off, the initial software selection offered by Game Pass is arguably the most diverse we've seen from such a program. Along with first-party Xbox One titles like Halo 5, Game Pass will feature third-party games such as Mad Max, Mega Man Legacy, and Payday 2. Additionally, it will allow subscribers to access a select batch of backward compatible Xbox 360 titles. So far, we know that publishers 2K, 505 Games, Bandai Namco, Capcom, Codemasters, Deep Silver, Focus Home Interactive, Sega, SNK, THQ Nordic and Warner Bros. are official supporters of the service, but that roster may expand as time goes on. 
The really appealing aspects of this service, however, are the price and user features. At $9.99 per monthly access to 100 Xbox One and Xbox 360 titles, this is one of the affordable software streaming options out there from a price-per-content perspective. Subscribers will also have the option to cancel their subscription at any time and will be allowed the chance to download any games they downloaded from the service at a reduced price at the time of cancellation. 
Actually, it's worth noting that while these services are typically referred to as streaming programs, you aren't actually streaming the content in question. Instead, you will be able to download any available games to your Xbox One at no additional cost beyond that of the service itself. As such, you'll want to have plenty of storage space on your system in order to really take advantage of Game Pass. 
Those with the necessary storage space will be able to sign up for Xbox Game Pass starting on June 1st. If you're an Xbox Live Gold member, you can begin a free Xbox Game pass 14-day trial starting today. Non-Gold members will still be able to take advantage of the 14-day trial but will need to wait for the service's official June 1st launch date to sign-up. 
Microsoft has also revealed the full list of games that will be available during the first month of Game Pass. The lineup's heavy hitters include games like Halo 5, Saints Row IV, and BioShock Infinite. However, the real appeal of this service lies in the chance to play semi-obscure classics such as Toy Soldiers, Stacking, Flock!, and Brothers: A Tale of Two Sons. 
All in all, the initial Game Pass lineup is fairly impressive and suggests that Microsoft is committed to filling the service's selection with a nice mix of blockbusters, cult classics, and Perfect Dark Zero. We look forward to seeing how the service progresses.