News
Metroid: Samus Returns Trailer & Release Date
The good times keep rolling on with the reveal of a new 3DS Metroid title.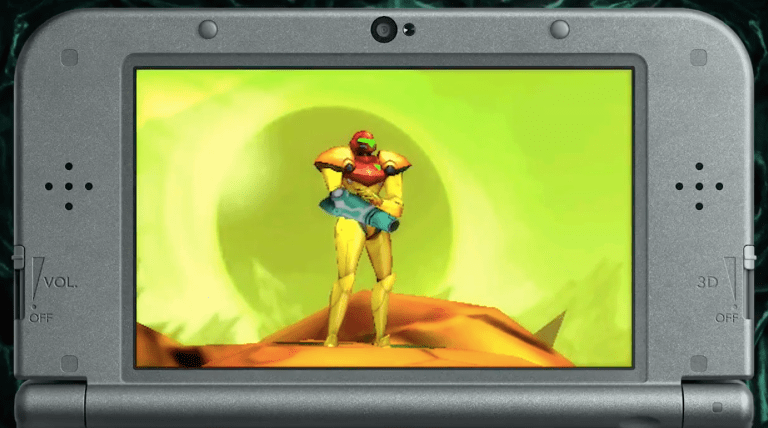 While we're sitting here trying to process the reveal of Metroid Prime 4, Nintendo just went ahead and dropped a trailer for a new Metroid game on 3DS called Metroid: Samus Returns.
We're still waiting for more information on this title to roll in from the reveal, but it seems that Samus Returns is a remake of the Game Boy's Metroid II. If that is the case, then it's particularly interesting that Nintendo is remaking this particular title when you consider that they shut down a high-profile fan remake of Metroid II and left many fans feeling particularly sore. 
If this is indeed a remake, then it certainly is a pretty thorough one. The Samus in Samus Returns has already showcased quite a few abilities in the brief gameplay demo that she certainly didn't have access to in the original title. The most notable of which is certainly a melee attack that seems to be incorporated as a defensive tool. 
The live demo has also hinted at the incorporation of several new major abilities as well as some changes to how Metroid II's progress system works. Whereas the original game required you to kill a certain amount of enemies in a given area in order to progress, this one will seemingly ask that you utilize the DNA of certain enemies by transferring them to gates that unlock certain new areas.
Otherwise, Samus Returns appears to be a pretty classic 2D Metroid experience that incorporates a few 3D visual elements. The game is being developed by MercurySteam, the studio behind Castlevania: Lords of Shadow, and it looks incredible so far. 
Metroid: Samus Returns will release for the 3DS on September 15th.