News
Metroid and Star Fox crossover coming to Wii U?
Are Nintendo and Retro Studios working on a collaboration between two of Nintendo's finest stars?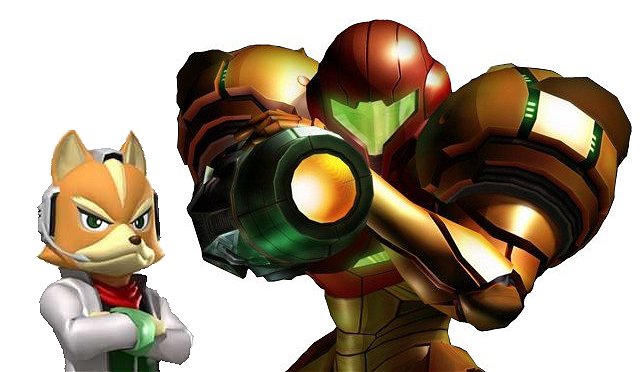 It certainly looks like a pipedream at first glance, but according to the Paul Gale Network (which previously unearthed PlayStation All-Stars months in advance) there's a possibility that a Star Fox and Metroid mash-up may be in the works for the Wii U, entitled Star Fox-Metroid Fusion Saga.
The game, which Gale believes may be revealed at E3, is rumoured to feature Star Fox-style ship-based combat, and Metroid-like on foot action, switching up the modes for each character. There may even be the chance to fly around in Samus' ship, rather than just fiddle around with levels and knobs as in Metroid Prime: Corruption.
To be honest, although the possibility of this paring will likely get many Nintendo fans excited, I can't help but feel that mixing the two would make for an awkward and sloppy title. Playing the two iconic characters together in Smash Bros. is one thing, but an actual story-based title featuring Samus alongside a cutsey, anthropomorphic fox? Hmmm, colour me sceptical.
After all, Star Fox Adventures already tried moving Fox out of the cockpit and into a full adventure, with mediocre results, and Samus' latest game, Metroid: Other M was loved and hated in equal measure.
Personally, I'd prefer it if Nintendo let Retro Studios make another Prime-style title, and brought Star Fox back in its original, and best, arcade shooter form. A quick search online will reveal that I'm not alone in that desire.
Still, at this stage, the game is merely rumour and hearsay, and there's a good chance it'll amount to nothing, but, stranger things have happened, and Nintendo will certainly need big name game to help launch the Wii U…