News
Metro Exodus Release Date, Trailer, and News
What you need to know about Metro Exodus, including latest news, release date, trailers, and much more!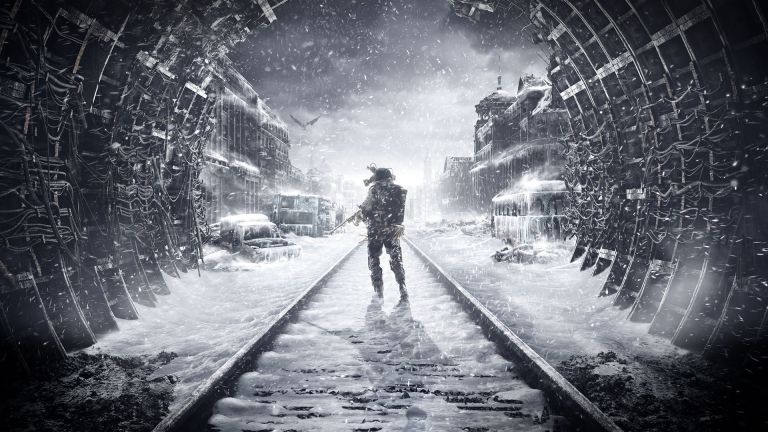 4A Games returns with Metro Exodus! Much like the previous Metro games, this one appears to contain a mix of subterranean and overworld exploration gameplay spiced up a bit by the inclusion of challenging combat. As for the timeline, this appears to be a sequel to the previous titles, but that is largely based on the degenerative nature of the universe rather than any specific plot points. 
Otherwise, this title appears to share many of the gameplay and environmental aspects that make the Metro franchise so unique. If anything, there may be a slightly stronger emphasis on creature combat over human encounters (if the footage shown is any indication, at least) but we'll wait until more of the game is revealed before making too many assumptions. 
Further Reading: The Games You Need to Play in 2019
Here's everything else we know about the game:
Metro Exodus Trailer
If you're looking for a primer on the Metro universe – or just want a refresher – this new preview for Metro Exodus has got your back. 
The Metro series has always featured some fascinating "scrap parts" weapons, but Metro Exodus looks to expand the series' arsenal thanks to new class and customization features that will see you making tough decisions on what to bring into battle. Here's a look at the game's different types of weapons. 
This trailer for Metro Exodus zooms in on the game's massive world to focus on the characters that star in this epic adventure. In the process, it reminds us that Metro Exodus will be a "true" Metro game despite any changes. 
Check out the opening title sequence of Metro Exodus:
And here's the Gamescom 2018 trailer:
Further Reading: Most Disappointing Games Ever 
Here's that awesome trailer that was revealed during Microsoft's E3 2018 press conference. 
A previous trailer premiered at The Game Awards 2017. Check it out below:
And here's the reveal trailer for Metro Exodus: 
Further Reading: Silent Hill, BioShock, and the Art of Scary Games
Metro Exodus Release Date
Metro Exodus has been delayed to 2019. It is coming to XBO, PS4, and PC.
Metro Exodus Details
The latest issue of Game Informer reveals some new information about Metro Exodus. It seems that Exodus will start in the fabled Metro but will quickly allow players to explore a much larger outdoor setting. However, Exodus is not an open-world game. It's a series of large, objective-based levels that can be freely explored but are tied together by a narrative. The catch is that you can't return to an area after you've completed the main objectives in a given level. That means you'll want to take care of any sidequests first.
The series' combat and stealth mechanics will receive an overhaul as part of this new emphasis on exploration. There's no word on exactly how they will be changed, but it seems the studio is aiming for general improvements. Furthermore, the traditional hub area from previous Metro games will return in the form of a train called the Aurora that will follow you between most levels. Players will also be able to access several smaller vehicles. 
Finally, it seems that Exodus' story will take place across the course of an entire year. Previous Metro games occurred over just a few days.  
All and all, it sounds like Exodus will make some pretty bold changes to the series' formula. We just hope it maintains some of the distinctive design elements that make the Metro franchise a special – if overlooked – gaming experience. 
Matthew Byrd is a staff writer for Den of Geek. He spends most of his days trying to pitch deep-dive analytical pieces about Killer Klowns From Outer Space to an increasingly perturbed series of editors.