News
How Metal Gear Solid's Director Would Adapt The Legend of Zelda
Metal Gear Solid director Jordan Vogt-Roberts has a few ideas for a Zelda movie.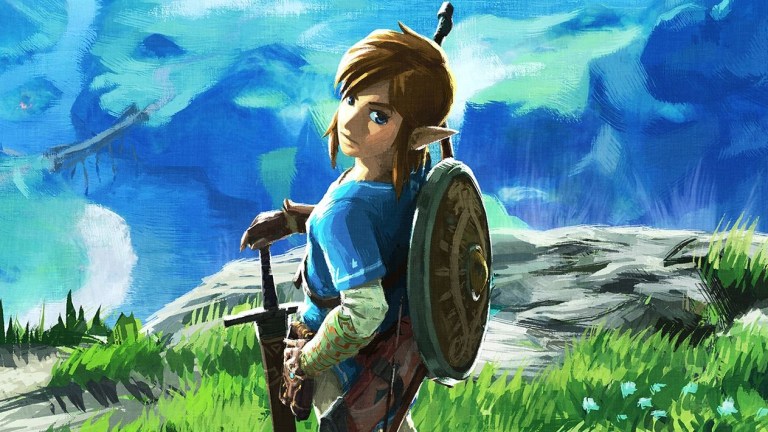 Jordan Vogt-Roberts, the director of the upcoming Metal Gear Solid film adaptation, recently revealed how he would approach a film adaptation of The Legend of Zelda. 
"The thing about Zelda is Zelda is not Lord of the Rings, right? You cannot forget how quirky and bizarre Zelda is," said Vogt-Roberts in an interview with IGN. "I think you need to find a way to actually fuse the traditional Zelda and the very new Zelda. I think you have to find a way to very intensely fuse the pure just sort of fantasy of The Ocarina of Time and The Link to the Past, but then I think you need to find a way to incorporate the newer pseudo-tech stuff — you know, the lasers and Tron lines that happen in the newer games, but in a way that's not overwhelming."
That actually all sounds pretty overwhelming. However, we understand where Vogt-Roberts is coming from. While The Legend of Zelda is rooted in traditional fantasy, Nintendo has been getting more and more experimental with the franchise's influences in recent years. Twilight Princess and Breath of the Wild made good use of those "Tron lines" that Vogt-Roberts referred to, and handheld Zelda games like Phantom Hourglass and The Minish Cap have just gotten downright weird with the entire concept. I
Purists will be happy to know that there is one thing that Vogt-Roberts doesn't want to change; the mostly-silent nature of Link. 
"I actually fully think Link should not speak the entire film," says Vogt-Roberts. "I would do a film where he's a silent protagonist."
We don't imagine there are many studios in Hollywood that would greenlight an experimental video game adaptation with a silent protagonist, but considering that the '90s Super Mario film had jet boots, a futuristic dystopia, and Dennis Hopper, we wouldn't rule out any possibilities. Besides, if Vogt-Roberts nails that Metal Gear Solid adaptation, then there's always a possibility that he'll be able to move on to some other video game dream projects. 
Honestly, we'll be happy if the Metal Gear Solid movie is nearly as entertaining as Kong: Skull Island. 
Matthew Byrd is a staff writer for Den of Geek. He spends most of his days trying to pitch deep-dive analytical pieces about Killer Klowns From Outer Space to an increasingly perturbed series of editors. You can read more of his work here or find him on Twitter at @SilverTuna014. 
Read and download the Den of Geek NYCC 2018 Special Edition Magazine right here!