News
Metal Gear Solid Voice Actors Read The Night Before Metal Gear
The Night Before Christmas gets the Metal Gear treatment in this special reading.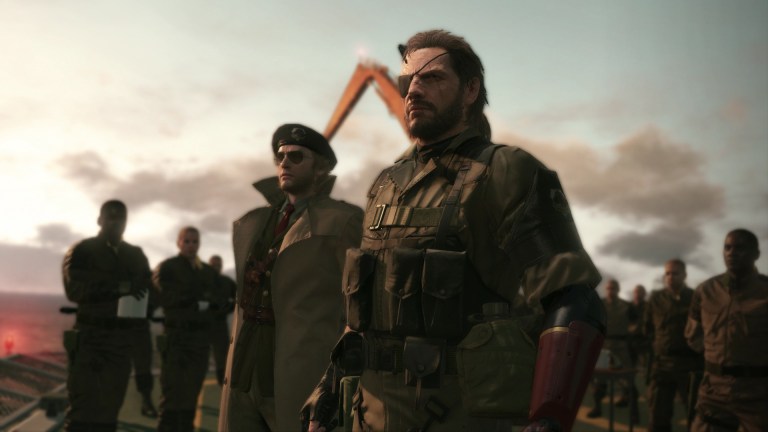 David Hayter and Cam Clarke have come together to read a very special version of The Night Before Christmas known as The Night Before Metal Gear. 
If those names don't ring a bell, that's probably because you know these gentlemen by the names of the Metal Gear Solid characters they played, Solid Snake and Liquid Snake. Yes, the twin snakes have come together once more to spread a little holiday cheer by reading a Christmas story classic (with a twist) in the voices of their respective characters. 
Their version of the story echoes some of the beats of the original tale but slowly begins to incorporate many of the events and characters from Metal Gear Solid. For instance, we don't remember the original Night Before Christmas making reference to a Hind D helicopter, nor did it include the line "visions of FOXDIE danced in their heads." Nevertheless, this version of the story does manage to capture the classic spirit of the original while making some welcome references to one of the greatest games ever made. 
According to actor Cam Clarke's Facebook page, this story was written by David Hayter in less than a half-hour. There's no real reason the two decided to do this now, but it's pretty great to watch them seemingly profess their love for this game and series through reading this surprisingly funny parody full of nods to the now 20-year-old PlayStation classic. 
Of course, it's somewhat bittersweet to hear these two work together while knowing that there's basically no chance we'll ever hear them in another Metal Gear Solid. Well, to be more accurate, we'll probably never hear them in a noteworthy Metal Gear Solid game considering that Hideo Kojima has left Konami – and the franchise – behind him and that Metal Gear Survive left us with the impression that the franchise's glory days are gone forever. 
But hey, we suppose there's always a chance that Hayter and Clarke get a cameo in Death Stranding. 
Matthew Byrd is a staff writer for Den of Geek. He spends most of his days trying to pitch deep-dive analytical pieces about Killer Klowns From Outer Space to an increasingly perturbed series of editors. You can read more of his work here or find him on Twitter at @SilverTuna014.