News
Metal Gear Solid's David Hayter Will Voice Snake in Super Bomberman R
The original voice actor of Metal Gear Solid's Snake returns in an unusual way.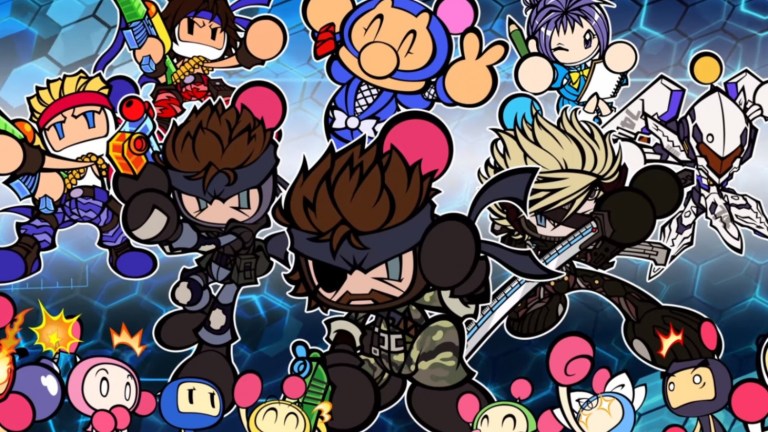 As part of their continuing effort to seemingly use Bomberman as a resting home for their other video game franchises, Konami has invited Solid Snake voice actor David Hayter to voice Solid Snake in Super Bomberman R. 
That's a lot of "Wait, what?" to digest, so let's break this down. First off, there's a Super Bomberman R patch set to release soon that will add some classic Konami characters to the game. That patch includes the addition of Naked Snake Bomber and Solid Snake Bomber. While this isn't the first time that Konami has released MGS-related content since Hideo Kojima's departure from the company (who can forget Metal Gear Survive?), the return of David Hayter as Solid Snake is surprising. 
Some of you may remember that Hayter was replaced by Kiefer Sutherland in Metal Gear Solid 5 (Sutherland played Big Boss in that game). While it was never properly explained why Hayter was replaced in that game, comments that surfaced following Hayter's replacement suggested that Hideo Kojima may have actually been trying to replace Hayter for years. Hayter said he had to re-audition in order to voice Big Boss in Metal Gear Solid 3 and noted that he had heard that Kojima had tried to replace him with Kurt Russel. 
In an old interview, Kojima noted that his desire to replace Hayter stemmed from his desire to recreate the series. He also suggested that he wanted a new actor who might be able to more accurately perform the motion capture and voicework needed to successfully portray an older version of Snake. As some have noted, though, Sutherland is only two years older than Hayter, Solid Snake/Big Boss doesn't have that many facial expressions, and the same person that voiced Otacon was asked to voice Otacon's father. 
In any case, 2018 marks a surprisingly big year for Hayter. Not only is he voicing Snake in Bomberman, but he's also going to voice the character in the upcoming Super Smash Bros. Ultimate. 
Whether or not Hayter will ever again be asked to voice Snake in a proper MGS game remains to be seen.