News
Mega Man Zero/ZX Legacy Collection: Release Date and Trailer
The handheld Mega Man Zero/ZX series are coming to multiple platforms next year.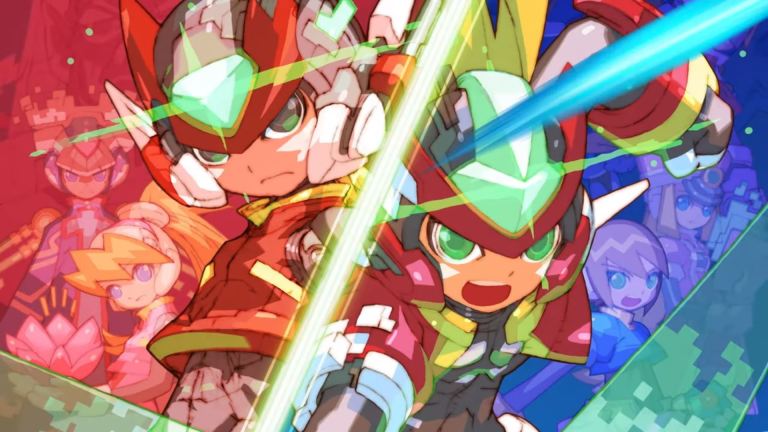 Capcom has confirmed that they are releasing a new Mega Man collection that complies the Mega Man Zero and Mega Man ZX games. It's called the Mega Man Zero/ZX Legacy Collection, and it will include the following games:
– Mega Man Zero (Game Boy Advance)
– Mega Man Zero 2 (Game Boy Advance)
– Mega Man Zero 3 (Game Boy Advance)
– Mega Man Zero 4 (Game Boy Advance)
– Mega Man ZX (Nintendo DS)
– Mega Man ZX Advent (Nintendo DS)
As you can see, all of the games included as part of this collection are handheld titles previously exclusive to Nintendo platforms. That means that if you're a Mega Man fan who never really dipped their toes into multiple generations of Nintendo handheld hardware, then there's a decent chance you never actually got to play any of these games upon their release. 
Just as the name implies, these games starred franchise favorite Zero and, for the most part, played similarly to the Mega Man X series. In fact, they're considered by some to basically be X games, so if you enjoyed the recently released Mega Man X collection, you might also want to give this collection a look as it combines the old-school elements of those games with some more modern concepts that help them establish an identity of their own. 
Much like it was with previous Mega Man bundle re-releases, this one will add a few new features to the original titles. Namely, you'll be able to enjoy new HD-smoothing features that should help the games make the jump to larger screens. There's also the option to save your games mid-mission in order to minimize the frustration of some of the game's harder areas, and you'll even be able to participate in a new multiplayer mode that sees you and another player race to be the first one to complete a level. 
Mega Man Zero/ZX Legacy Collection is set to release on January 21, 2020, for PlayStation 4, Xbox One, Nintendo Switch, and PC via Steam. It will retail for $29.99 across all platforms. 
Matthew Byrd is a staff writer for Den of Geek. He spends most of his days trying to pitch deep-dive analytical pieces about Killer Klowns From Outer Space to an increasingly perturbed series of editors. You can read more of his work here or find him on Twitter at @SilverTuna014. 
Read and download the Den of Geek SDCC 2019 Special Edition Magazine right here!