News
Mega Man 30th Anniversary Live Stream
Is Capcom finally set to announce a new Mega Man game? We'll find out in today's 30th anniversary live stream!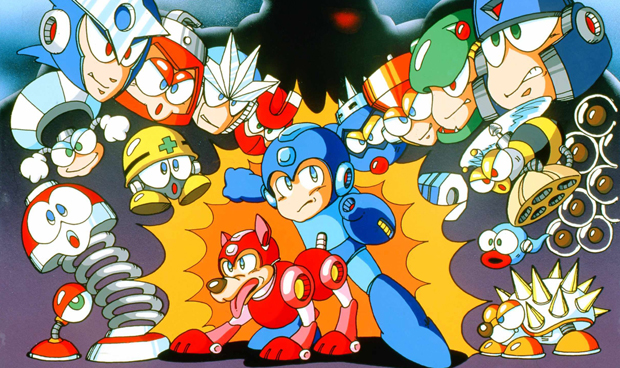 Once a familiar face in the 80s and 90s, platform hero Mega Man (known in Japan as Rockman) has fallen into neglect by the company that owns him, Capcom. While Street Fighter and Resident Evil continue to get sequels and spin-offs, the Blue Bomber has had little to do since 2010's retro-themed Mega Man 10.
Instead, it's fallen to indie developers to riff on the ultra-hard, precise platforming mechanics that the Mega Man series introduced back in 1987 – including artist and Mega Man producer Keiji Inafune, who left Capcom to head up a spiritual sequel, Mighty No 9. 
Mega Man celebrates his 30th anniversary this year, so you might have thought that Capcom would have something special to announce. Thus far, the Japanese company's remained ominously quiet. That may be about to change, though, as website Siliconera has given word of a live stream, due to emerge from Capcom on Dec. 4 at 2 pm ET. 
You can watch the live steam below:
The site recently revealed a card emblazoned with the Mega Man 30th anniversary logo – essentially an invitation to watch the stream on Twitch next week. "You won't want to miss it," the message reads.
While we don't know exactly what Capcom will present during the live stream – it could be a selection of Mega Man themes played by Paul McCartney on a banjo, for all we know – to announce such an event and not unveil a new game would surely be trolling the series' fans at this point. Besides, this isn't the only tease we've had from Capcom this year. At the Tokyo Game Show in September, producer Kazuhiro Tsuchiya had the following to say:
"I want to say that Capcom has not forgotten about Mega Man. This [30th anniversary logo] here is being put to good use. Mega Man's 30th anniversary is coming in December – December, please remember that date!"
Assuming it's a game at all, we can only speculate what form it might take. Another retro-style sequel like Mega Man 9 and 10? A spin-off like Mega Man X or Mega Man Zero? Or a 3D game like Mega Man Legends? Our guess is a tie-up with studio Inti Creates, whose Mighty Gunvolt games are firmly in the vein of the classic Blue Bomber series.