News
Mega Maker Allows You To Create Your Own Mega Man Levels
This free fan project is like Mario Maker but much more susceptible to lawsuits.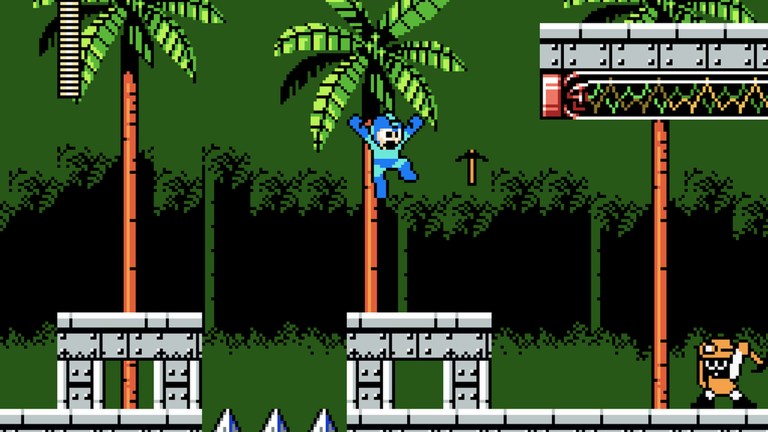 Somewhere in the rapidly expanding file of game ideas that Capcom should have done by now is the simple concept of a Mario Maker-type game that lets you make your own retro Mega Man levels. It's an idea that is so obvious and potentially great that a group of fans has decided to just make it themselves. 
Here is the official trailer for Mega Maker:
Mega Maker is…well, it's pretty much exactly what you think it would be. This fan made game allows players to create their own 8-Bit Mega Man games that can then be shared with the world or hoarded like so much dragon gold.
The game's designers state that Mega Maker will feature 46 enemies, 29 level objects, 12 bosses, 24 special weapons, 40 backgrounds, 129 tilesets, 63 music tracks, and more options that will become available throughout the game. 
While just about every item featured in the game's build options is directly lifted from retro Mega Man titles, there are a few weapons and enemies that the team either created themselves or tweaked slightly in order to incorporate a few surprises into the mix and fix some underpowered abilities. 
It's a bit disappointing that the game won't include a feature that allows you to also build levels that resemble Mega Man X games and that many of the series' bosses are MIA, but the game's trailer makes it clear that it's possible to build a staggering variety of levels with the game's initial set of tools. Of course, there's always the potential for expansion down the line. 
Speaking of which, it should be noted now that Mega Maker is a free PC game, but that the team behind it is taking Patreon donations in order to keep the game's servers running. It should also be noted that this game will no doubt catch the attention of Capcom's team of copyright lawyers, so those interested may want to get in on the action as soon as possible when the game launches on July 15th.