News
MediEvil Remake: Trailer and Release Date
After years of speculation, MediEvil is finally getting a remake.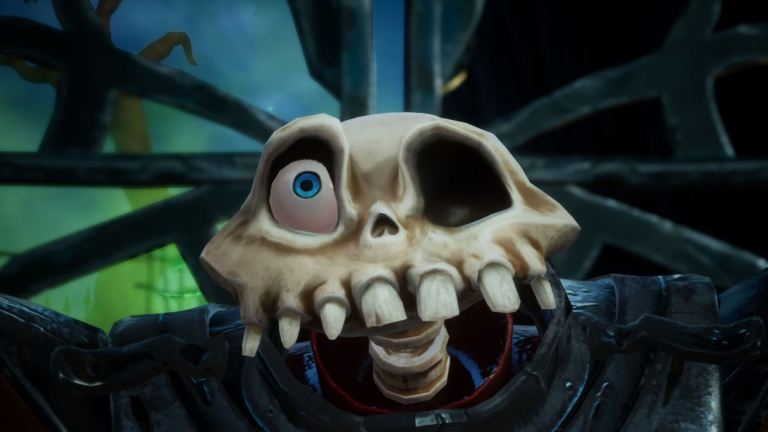 Sony has finally revealed the release date for the MediEvil remake. Those looking forward to playing the game won't have to wait too long as Sir Dan will return on October 25, just in time for Halloween.  
Based on information shared via the PlayStation blog, this new title is a full remake of the 1998 original. However, Shawn Layden (Chairman, SIE Worldwide Studios) says that it will re-tell the same basic story of the first game in the series. 
"MediEvil follows the story of Sir Dan, an unlikely champion who met an unfortunate end on the field of battle," says Layden. "He receives a chance at redemption when his nemesis, the evil sorcerer Lord Zarok, accidentally resurrects him 100 years after that fateful day. Lord Zarok seeks to conquer the Kingdom of Gallowmere, and only the skeletal Sir Dan stands between Zarok's army of the undead and the kingdom he swore to protect."
Layden also promises that those familiar with the original game and those that never got the chance to play it will be able to equally enjoy "the sword swinging, perilous puzzles and enchanting environments" featured in this remake. MediEvil's status as a remake is quite surprising when you consider that previous rumblings regarding this project suggested that it would just be a remaster of the original. However, that remaster appears to have been upgraded to a "full remake of the original PS1 classic."
As a remake, you can expect MediEvil to fully-upgraded graphics, a new soundtrack, revamped gameplay, redesigned levels, and plenty of new moments. However, it seems that we'll have to wait to hear more about the specifics of this remake ahead of its 2019 release date. You can see a little more of the game in this new story trailer, though. 
It's nice to know that we're finally getting a MediEvil remake after all those years of speculation regarding the possibility of such a project. It also might help to explain why MediEvil wasn't featured in the PlayStation Classic's lineup. 
Matthew Byrd is a staff writer for Den of Geek. He spends most of his days trying to pitch deep-dive analytical pieces about Killer Klowns From Outer Space to an increasingly perturbed series of editors. You can read more of his work here or find him on Twitter at @SilverTuna014.