News
Join an Exclusive VR Panel and Help Shape the Next Generation of Gaming
The VR studio behind Doctor Who: The Edge of Time wants your help in return for VIP treatment and early access to its titles...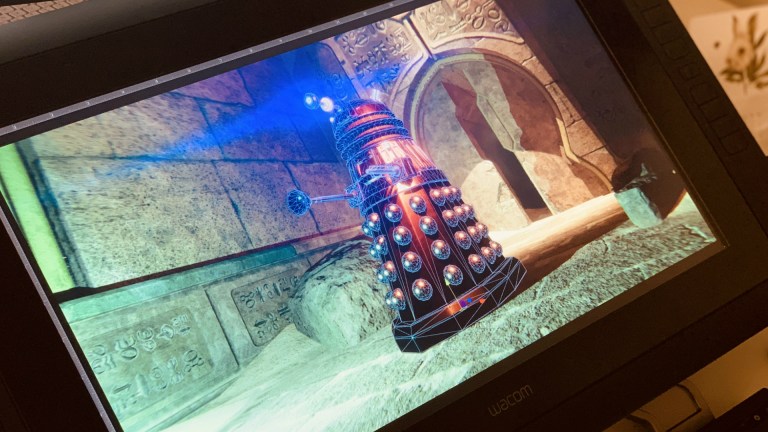 The Doctor is making the leap to virtual reality with the forthcoming Doctor Who: The Edge of Time, and to mark the occasion, Den of Geek is teaming up with our friends at Maze Theory for a very special VR opportunity.
Maze Theory, the immersive VR studio behind The Edge of Time and next year's Peaky Blinders VR game, is setting up a panel of storytelling experts to help with the development of its games. The project will be called In>Theory and comprise VR and gaming enthusiasts, and lovers of storytelling in all its forms.
Now, here's the exciting part – Maze Theory wants to recruit 16 Den of Geek readers to join the panel!
Want to know a bit more? In>Theory recruits will give the studio feedback and ideas on its projects in return for early access, special VIP treatment and free copies of Maze Theory games to play. Panelists will be part of the inner circle at Maze Theory and play an active role in making games – that ranges from participating in developer days to playing through games and sharing snippets with your social followers before public release. Plus, there'll be a chance to take part in writer workshops, feedback panels, and groups.
Even if you live abroad, that's not a problem. In>Theory members will be able to call into video and telephone meetings and serve as remote panelists. In>Theory will be made up of a core panel, and runners up who'll be invited to be part of a community group and gain access to content features to review and share.
Sound like something you're up for? To be in with a chance of taking part, all you need to do is hit the link below, fill out all the details, and tell us, in no more than 150 words, the following…
● Why you love brilliant storytelling (including Doctor Who and Peaky Blinders)● Why you love VR, gaming, and entertainment● What you can bring to the panel● Why we need YOU as an essential part of In>Theory
Just to note, that's 150 words overall, not 150 words per each bullet point above. In addition, you must be over 18 to join the In>Theory panel.
Doctor Who: The Edge of Time will launch in September for PlayStation VR, Oculus Rift, Oculus Quest, HTC Vive, and Vive Cosmos.