News
Marvel's Avengers Will Be Supported for "Multiple Years"
It sounds like the story of Marvel's Avengers will not be finished in the retail version of the game.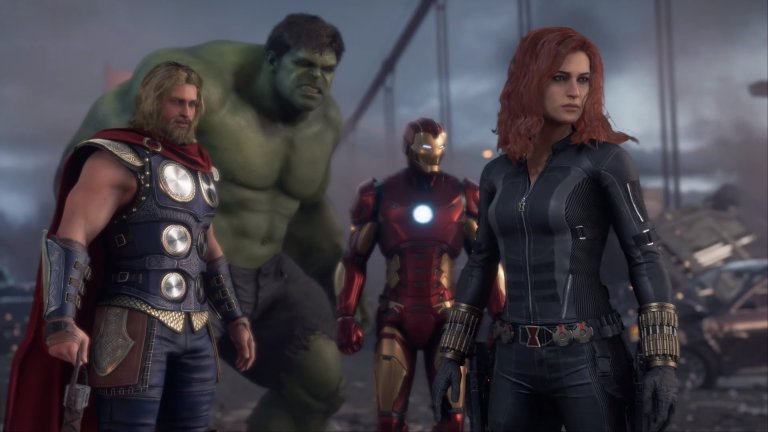 Rich Briggs, senior brand director for Marvel's Avengers developer Crystal Dynamics, recently spoke to Comicbook regarding the length of the upcoming game and the studio's long-term ambition for the project.
"We're not putting exact numbers on it just yet, but you can expect something comparable to what we've done in the past," says Briggs. "If you think about previous Crystal games, you know that if you want to be playing your way through the core story, it's going to be in that area, 10 to 12 hours. But if you want to see everything there is, and do all the side missions and everything else, you're generally looking at 30 plus hours in the Tomb Raider games."
Interestingly, Briggs also notes that the game will also feature an "extended narrative" based on an "extended game plan." A Crystal Dynamics spokesperson elaborated on that idea in a separate statement released to IGN.
"The numbers quoted were for Rise of the Tomb Raider; as we are still in development we have not yet finalized the exact number of hours for the campaign in Marvel's Avengers," said the representative. "This is the most ambitious game Crystal Dynamics has ever developed, and in addition to the main campaign narrative, we're crafting stories that will take fans on a journey over the course of multiple years."
These numbers and statements raise some interesting questions about the structure of the game. Early rumors suggested that Avengers was going to be a Destiny-style game in terms of structure, but clarifications regarding that subject seemed to suggest that it will be slightly more single-player focused than Bungie's online shooter. Now, though, it sounds like Crystal Dynamics might be planning to release Destiny-style content updates to the game over the course of several years.
In any case, it sounds like the addition of Ms. Marvel is only the start of what could be years worth of new content for Marvel's Avengers.
Matthew Byrd is a staff writer for Den of Geek. He spends most of his days trying to pitch deep-dive analytical pieces about Killer Klowns From Outer Space to an increasingly perturbed series of editors. You can read more of his work here or find him on Twitter at @SilverTuna014.